Volunteer Spotlight: Rehrig Pacific Company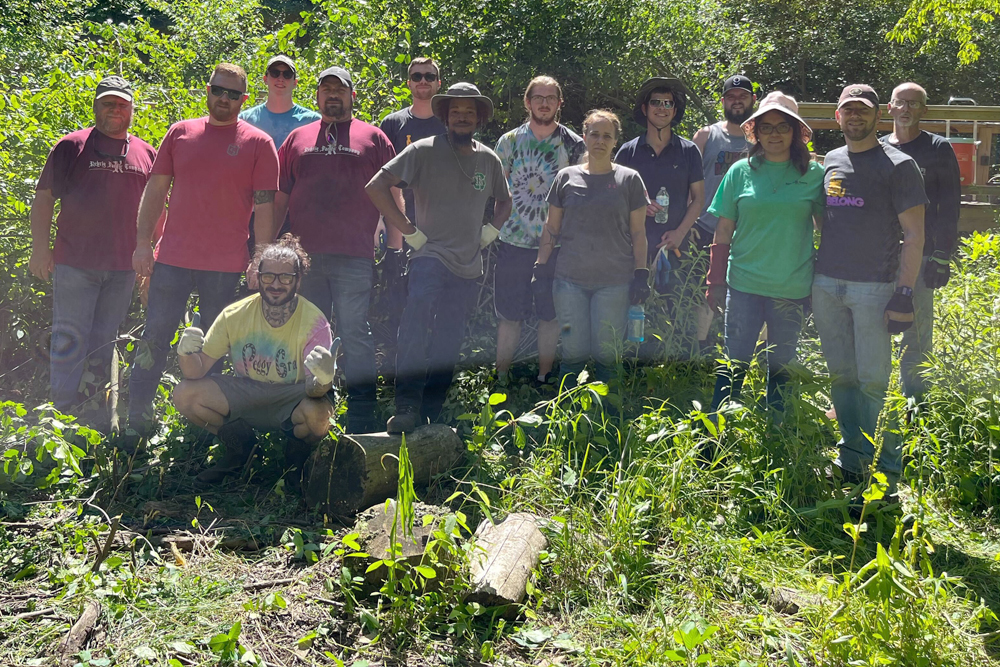 Rehrig Pacific Company is a local company that manufactures plastic pallets and containers for agriculture, bakery, beverage, dairy, materials handling, and waste and recycling collection industries. Their focus is on the circular economy of plastics, their impact on the environment, and subsequently, our impact on the environment.
Stephanie Villalba is the Office Administrator for Rehrig Pacific Company and part of her job includes looking for volunteer activities to get the company involved in the community; and Asbury Woods was her first choice! Stephanie moved to Erie in 2020, and Asbury Woods was the first park that she visited. She instantly fell in love with the trails and natural surroundings. She enjoys coming to the trails to hike and loves to observe how the woods and landscape changes as the seasons change. She delights in spending time in the woods listening to and watching birds. Stephanie notes that being at Asbury Woods is such a wonderful way to destress and it offers the community a special way to connect with nature.
Rehrig Pacific Company started volunteering at Asbury Woods on June 24, 2022. Since then, they have contributed over 38 hours and most recently visited the Nature Center on July 2 to help remove some buckthorn, an invasive species, from the surrounding garden areas. They also plan on returning on August 16 with more volunteers!
"If you have some free time or are looking for an activity, rather than sitting on your couch watching TV; come to Asbury Woods to help maintain the beautiful areas and let your body feel the connection with nature and relish the benefits to your physical and emotional health," advises Stephanie.
We appreciate the time and energy that the Rehrig Pacific Compnay employees have given to Asbury Woods. If you would like to get involved in volunteering visit our Get Involved page!