Employment & Internship Opportunities
Join our team! We have the following positions available: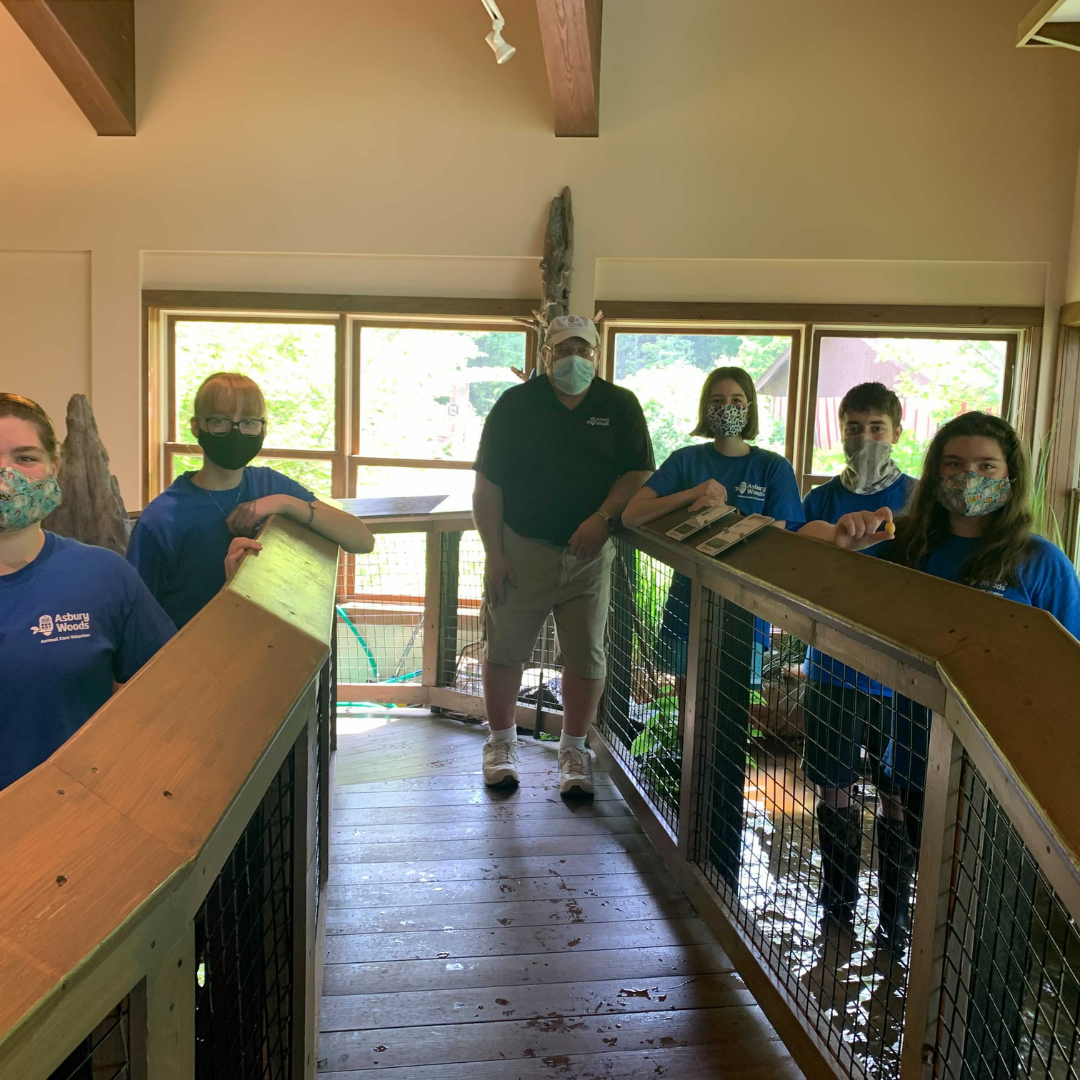 Animal Care Crew Coordinator Internship
Asbury Woods is accepting applications for the Animal Care Crew (ACC) Coordinator Internship for January 2022 – April 2022. The ideal candidate will be an Erie County university student interested in pursuing a career in veterinary medicine, biology, education, environmental science, or a related field.
Interns will work with Asbury Woods staff to develop and run the Animal Care Crew made up of kids ages 12-16. The ACC handles animal feeding, cleaning, and enrichment for mammals, amphibians, fish, and reptiles two Saturdays per month. The ACC Coordinator intern will gain hands-on experience caring for a variety of animal species, developing educational programming, developing professional relationships, and supervising adolescents.
This is a paid internship with a $500 stipend. The time commitment is approximately 5 hours/week including but not limited to two Saturdays per month for 12 weeks. Interns will need to provide their own transportation.
Internship applicants should send their resume and cover letter to Sarah Bennett, Director of Education & Community Programs at sbennett@asburywoods.org. The cover letter should explain why the applicant is interested in this position, their career aspirations, and any experiences relevant to the position. Applications are due January 5.