Environmental Education Programming
Experience the best of Asbury Woods through our educational programming. We offer standards-based curriculum visits and a variety of other engaging programs. You can visit us at Asbury Woods or we can take our programming to your school.
To plan a visit contact Sarah Bennett, Director of Education and Community Programs at (814) 836-6178 or email sbennett@asburywoods.org
Pricing
1-2 hour visit to Asbury Woods: $6/student
2.5 – 4 hour visit to Asbury Woods: $8/student
1 hour visit to your school: $100 for a 1 hour visit with one educator. $50/hour/educator for each additional hour. Additional mileage fees may apply.
We are able to keep these costs low due to generous donations from local businesses under the PA Educational Improvement Tax Credit program.
Teachers and chaperones always attend free at Asbury Woods!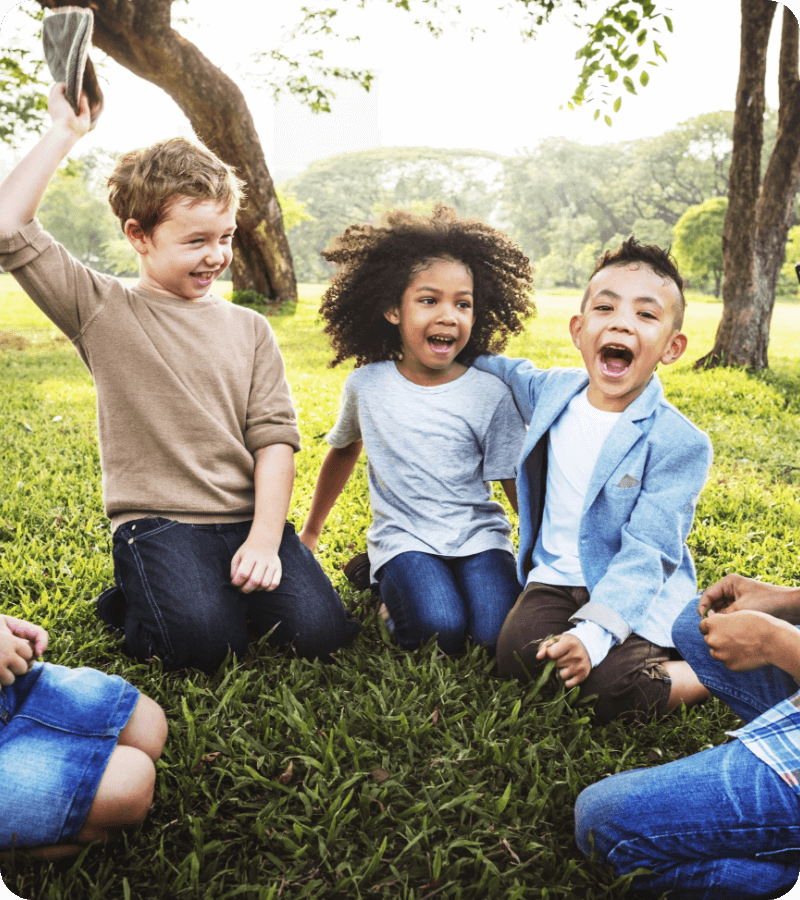 Standards-based Curriculum
*denotes programs available for our staff to take to your location
Pre-K
My Senses: My First Science Tools*
Project Seasons: Discovering How Plants and Animals Respond to Seasonal Changes
Trash Troubles: Recycling, Composting and Rethinking our "Trash"*
Kindergarten – 2nd Grade
Weather Works: Measuring Weather and Climate*
Habitats Essentials: Food, Water, Shelter, and Space
What Am I? Animal Classification
Maple Magic: Energy Flow from Sun to Syrup*
New Beginnings: Growth and Development of Living Things*
3rd Grade- 5th Grade
The Power of Water: The Role of Water in Shaping the Earth
Feeding Frenzy: Exploring Food Chains and Food Webs*
EcoSeekers: Discovering, Protecting and Restoring Healthy Ecosystems*
Metamorphosis and More: Discovering Life Cycles
The Earth is My Home: Measuring the Human Impact on Earth's Resources
6th Grade- 8th Grade
Watershed Analysis: A Deep Dive into Water Quality (*if you have a stream on property)
HydroQuest: Exploring Human Impacts on Water
Change Begins With Me: Renewable and Non-renewable Resources*
Click here for descriptions of each program
Other Programs
While these programs are not tied to specific curriculum standards, they offer enriching experiences that may enhance classroom learning. The programs can be 1 or 2 hour visits to your school or can be combined with a hike or scavenger hunt and exhibit hall exploration to create a memorable field trip to Asbury Woods.
Nature's Recyclers: Exploring Worms and Compost (K-2nd)
Movement in Nature: Seed Variety, Dispersal and Growth (K-2nd)
Nature Mystery: Solve a Nature-themed Mystery Using Owl Pellets (3rd – 5th)
Feeding Frenzy: Exploring Food Chains and Food Webs (2 hr, 3rd – 5th)
EcoSeekers: Using Science Tools and Technology to Explore your Playground (requires outdoor access, 3rd- 5th)
Dendrology: Exploring Leaves, Tree Rings, and Dichotomous Keys (6th – 12th)
Osteology: Identifying Bones & Skulls and Exploring Owl Pellets (6th – 12th)