Scout Programs at Asbury Woods
Asbury Woods has a wide variety of programs and tours available year-round for Scout groups. Each 1-4 hour program is designed to provide opportunities for participants to experience, study, and enjoy nature. Programs are open to all groups regardless of their scout affiliation.
Pricing
1-2 hour program: $8.00/participant
3-4 hour program: $10.00/participant
There is a $50 minimum charge per group, regardless of group size.
There is no charge for accompanying adults.
Some programs may have additional fees for supplies and equipment required.
All Scout programs include outdoor activities. Please encourage Scouts and accompanying adults to dress appropriately. We can complete our activities in most weather. Click here to download a PDF of all the program descriptions
To plan a visit, fill out the form below or contact Casey Keating, Interpretive Naturalist, at ckeating@asburywoods.org or 814-836-6190.
If you are looking for a one-time or short-term volunteer project to complete a badge, please email Sheila Walmer at swalmer@asburywoods.org to ask about upcoming volunteer opportunities that fit your project requirements. If you are interested in completing an Eagle Scout project or Bronze, Silver, or Gold Award project at Asbury Woods, please email Casey Keating at ckeating@asburywoods.org to discuss project possibilities.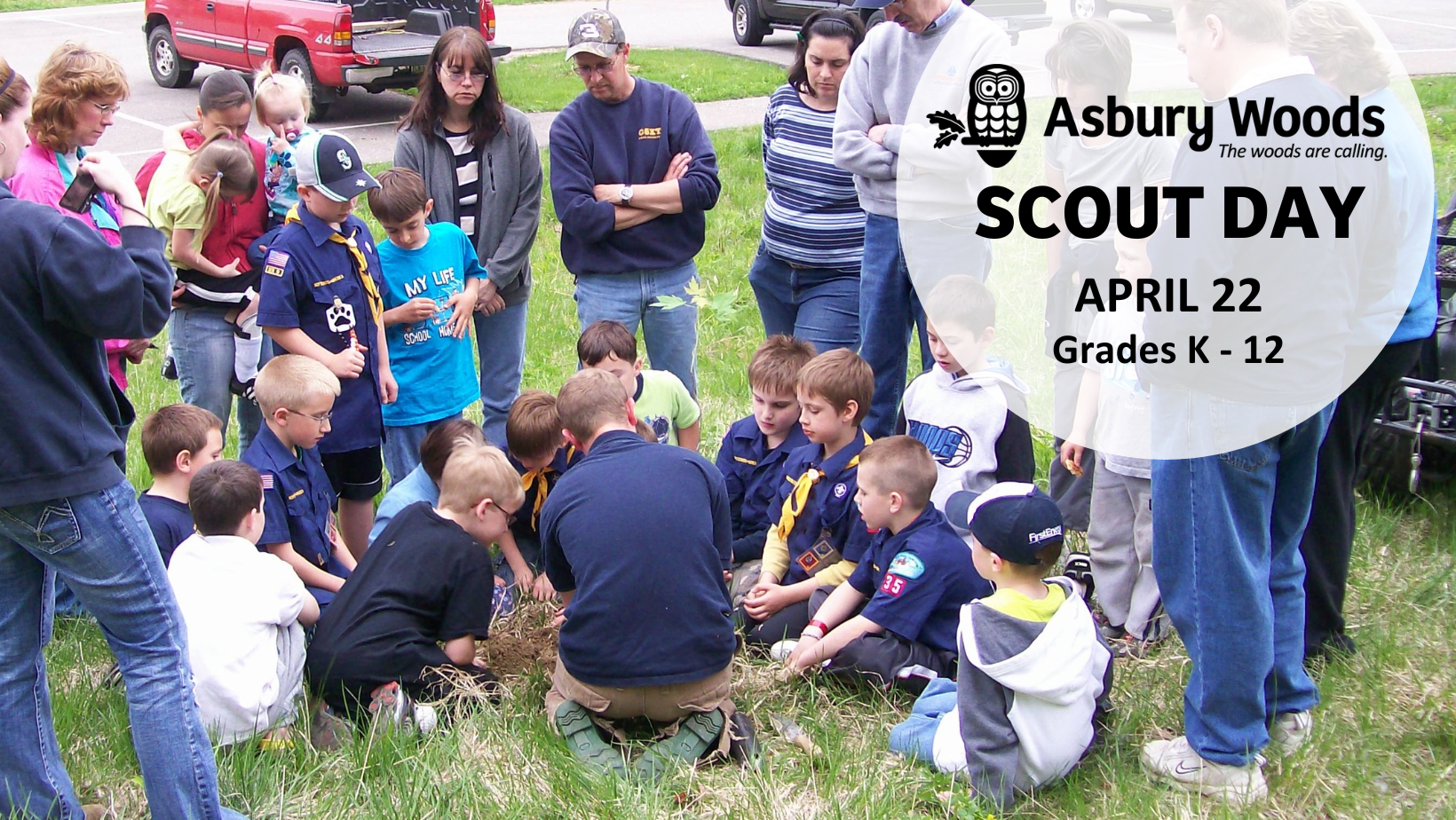 Scout Day – Outdoor Art
Date: Saturday, April 22

Times:
Grades K-1: 10:00 a.m. – 12:00 p.m.
Grades 2-3: 10:00 a.m. – 12:00 p.m.
Grades 4-5: 12:30 – 2:30 p.m.
Grades 6-8: 1:00 – 4:00 p.m.
Grades 9-12: 1:00 - 4:00 pm
Location: Nature Center
Program Fee: $14 includes all materials

Join us for a day of outdoor and nature-inspired art! Girl Scouts will complete all requirements for their level's Outdoor Art badge. Cub Scouts and Boy Scouts may complete parts of art-based adventures and merit badges. Children under age 9 must be accompanied by an adult, but there is no charge for adults. Children 9 years of age or older may be dropped off and then picked up at the end of the program. Each child must register for the correct grade level.
Scout Program Offerings by Grade Level