Make a difference in your community and get involved at Asbury Woods.
Every year approximately 400 volunteers contribute nearly 9,000 hours to help Asbury Woods thrive. Volunteers with all skill sets can contribute to the mission and success of Asbury Woods.
Whether you're looking to volunteer alone or with your family or a group; want to contribute a few hours per year or a few hours per week, our volunteer coordinator, Sheila Walmer, would love to chat with you about matching your interests and availability to Asbury Woods needs.
Join our dynamic, diverse and passionate corps of volunteers to make a difference at Asbury Woods!
Click the link below to log in to our Volunteer Matrix portal that lists all of the upcoming volunteer opportunities for individuals and groups.

For more information please contact Sheila Walmer, Constituent Relations Coordinator, at 814-836-6176 or swalmer@asburywoods.org
Camp Assistants
Asbury Woods is seeking individuals to volunteer as Camp Assistants during summer camps offered by Asbury Woods. This position is an opportunity for those who are selected to gain practical experience working with children, develop teambuilding skills, meet new people, learn about nature, and earn service hours. Any student that is entering 9th grade through college and is age 14 or older can apply.
Click here to download an application.
Submit a complete application to Michelle Keck, Asbury Woods administrative assistant by email
mkeck@asburywoods.org or drop it off at 4105 Asbury Rd.
Actively Recruiting For These Positions
For the full list of the many volunteer openings available, please click the button above to direct you to our volunteer management system.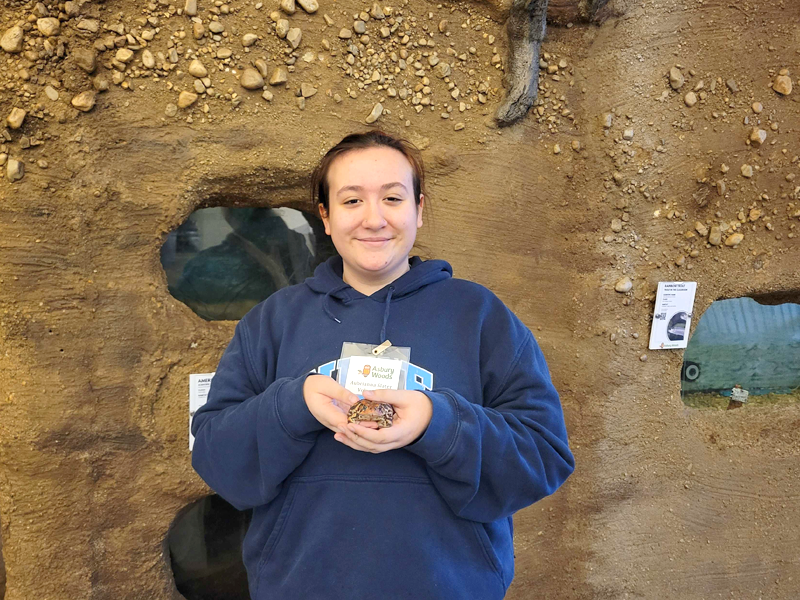 Adult Animal Care Training
Adult volunteers are invited to learn how to assist with caring for Asbury Woods' animals. Volunteers will learn how to clean enclosures and facilities, feed animals, and handle some animals. All work with animals will be done under the supervision of an Asbury Woods staff member. Volunteers should dress in clothes that can get messy.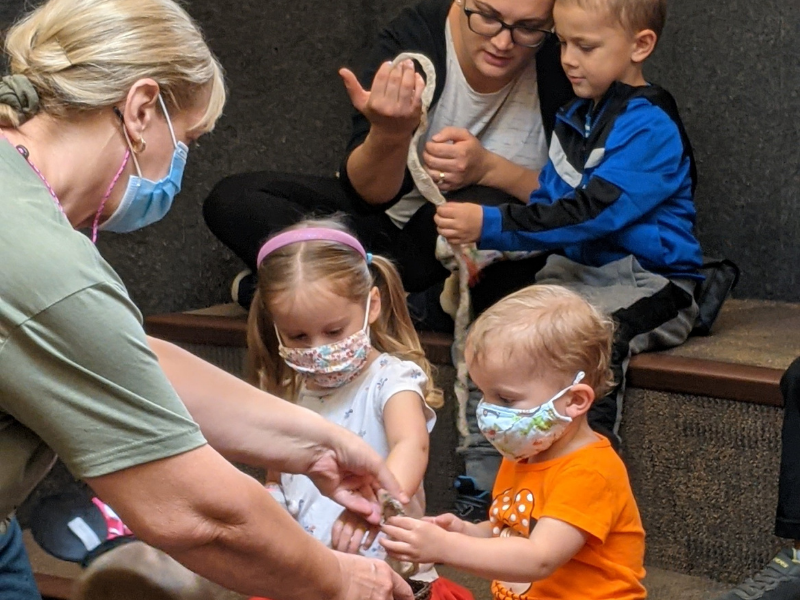 Program Helper
Volunteers will help assist our educator staff during a paid program as well as with set up and clean up for the program.