Make a difference in your community and get involved at Asbury Woods.
Every year approximately 400 volunteers contribute nearly 9,000 hours to help Asbury Woods thrive. Volunteers with all skill sets can contribute to the mission and success of Asbury Woods.
Whether you're looking to volunteer alone or with your family or a group; want to contribute a few hours per year or a few hours per week, our volunteer coordinator, Sheila Walmer, would love to chat with you about matching your interests and availability to Asbury Woods needs.
Join our dynamic, diverse and passionate corps of volunteers to make a difference at Asbury Woods!
Click the link below to log in to our Volunteer Matrix portal that lists all of the upcoming volunteer opportunities for individuals and groups.

For more information please contact Sheila Walmer, Constituent Relations Coordinator, at 814-836-6176 or swalmer@asburywoods.org
Volunteer Openhouse
September 21, 2023
10:00 am to 12:00 pm
or
4:00 to 6:00 pm
Have you thought about volunteering at Asbury Woods? Stop by any time during our open house to learn about our volunteer program! We will have information about the many roles volunteers take on, with opportunities for individuals, ages 12 and up, as well as groups. Asbury Woods thrives because of volunteers who play a vital role in helping us to achieve our goals of conserving the land, connecting people to nature, and inspiring environmental stewardship.
Actively Recruiting For These Positions
For the full list of the many volunteer openings available, please click the button above to direct you to our volunteer management system.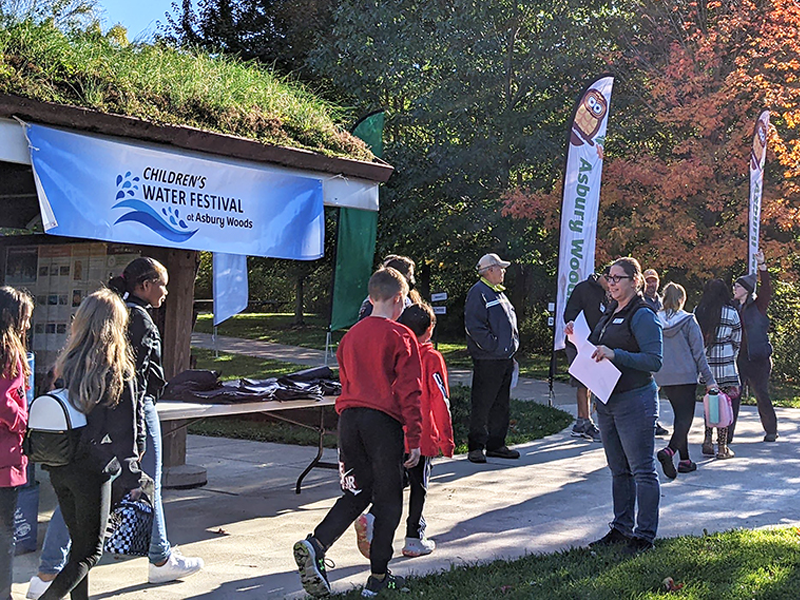 Children's Water Festival
The Children's Water Festival is a dynamic, interactive, and fun educational program for regional 5th graders. During the week of October 3 – 7, more than 500 fifth graders will visit Asbury Woods for a day-long immersion into the wonderful world of water.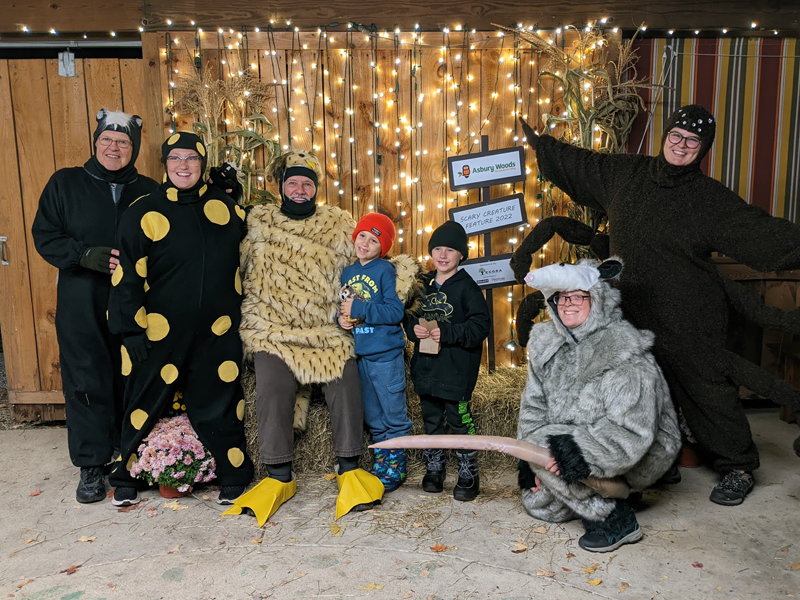 Scary Creature Feature
Scary Creature Feature is a fall, family event complete with activities, storytelling and a guided walk through the woods where guests encounter and learn about some not-so-scary, nocturnal creatures that live in the forest. It's the perfect chance to explore the woods at night and enjoy the cool, crisp air of an autumn evening. Come and volunteer for a fun and informative evening!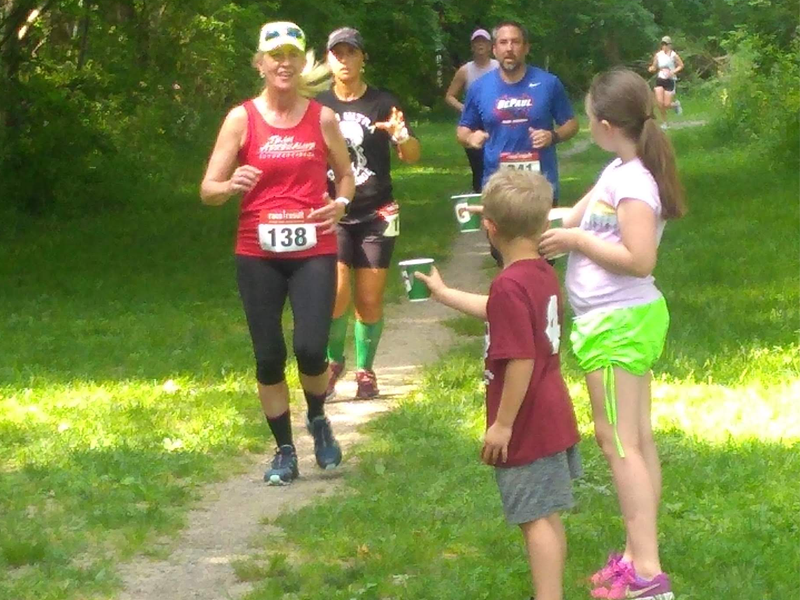 6 Mile Trail Run
Volunteers ages 14 to Adult are needed for various shifts for the final race of the 2023 trail run series!
Location: Nature Center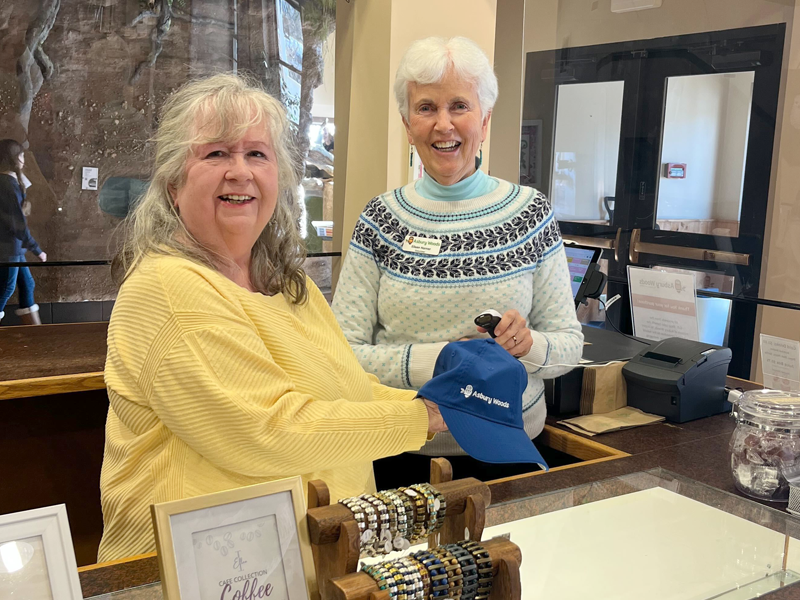 Visitor Services
Responsibilities include greeting visitors, answering the phone, answering visitors' inquiries, making suggestions for activities to do while visiting Asbury Woods, registering people for programs, and running the register in the gift shop.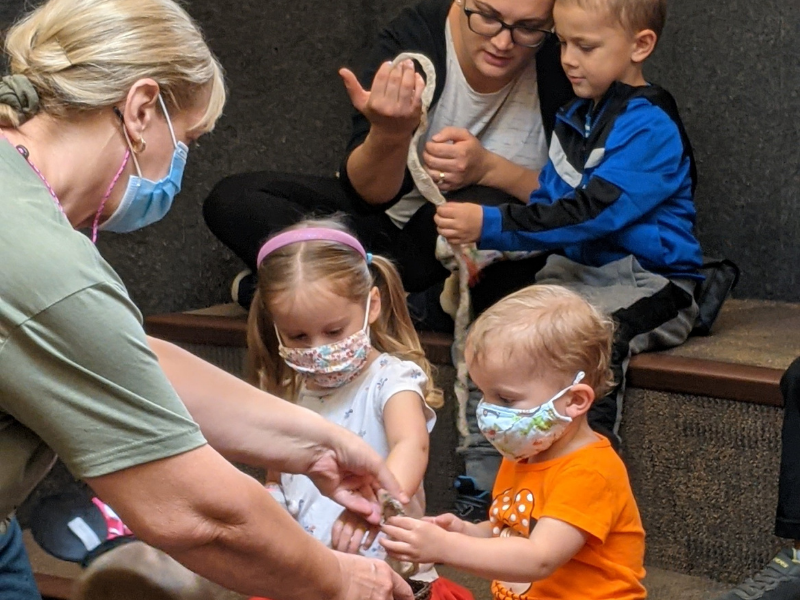 Program Helper
Volunteers will help assist our educator staff during a paid program as well as with set up and clean up for the program.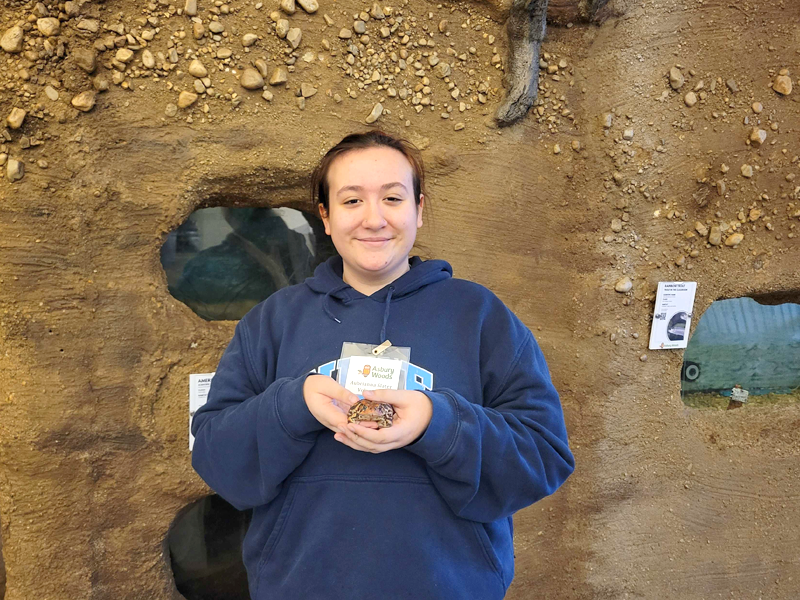 Adult Animal Care Training
Adult volunteers are invited to learn how to assist with caring for Asbury Woods' animals. Volunteers will learn how to clean enclosures and facilities, feed animals, and handle some animals. All work with animals will be done under the supervision of an Asbury Woods staff member. Volunteers should dress in clothes that can get messy.