Make a difference in your community and get involved at Asbury Woods.
Every year approximately 400 volunteers contribute over 10,000 hours to help Asbury Woods thrive. Volunteers with all skill sets can contribute to the mission and success of Asbury Woods.
Whether you're looking to volunteer alone or with your family or a group; want to contribute a few hours per year or a few hours per week, our volunteer coordinator, Sheila Walmer, would love to chat with you about matching your interests and availability to Asbury Woods needs.
Join our dynamic, diverse and passionate corps of volunteers to make a difference at Asbury Woods!
Click the link below to log in to our Volunteer Matrix portal that lists all of the upcoming volunteer opportunities for individuals and groups.

For more information please contact Sheila Walmer, Constituent Relations Coordinator, at 814-836-6176 or swalmer@asburywoods.org
Current Volunteer Opportunities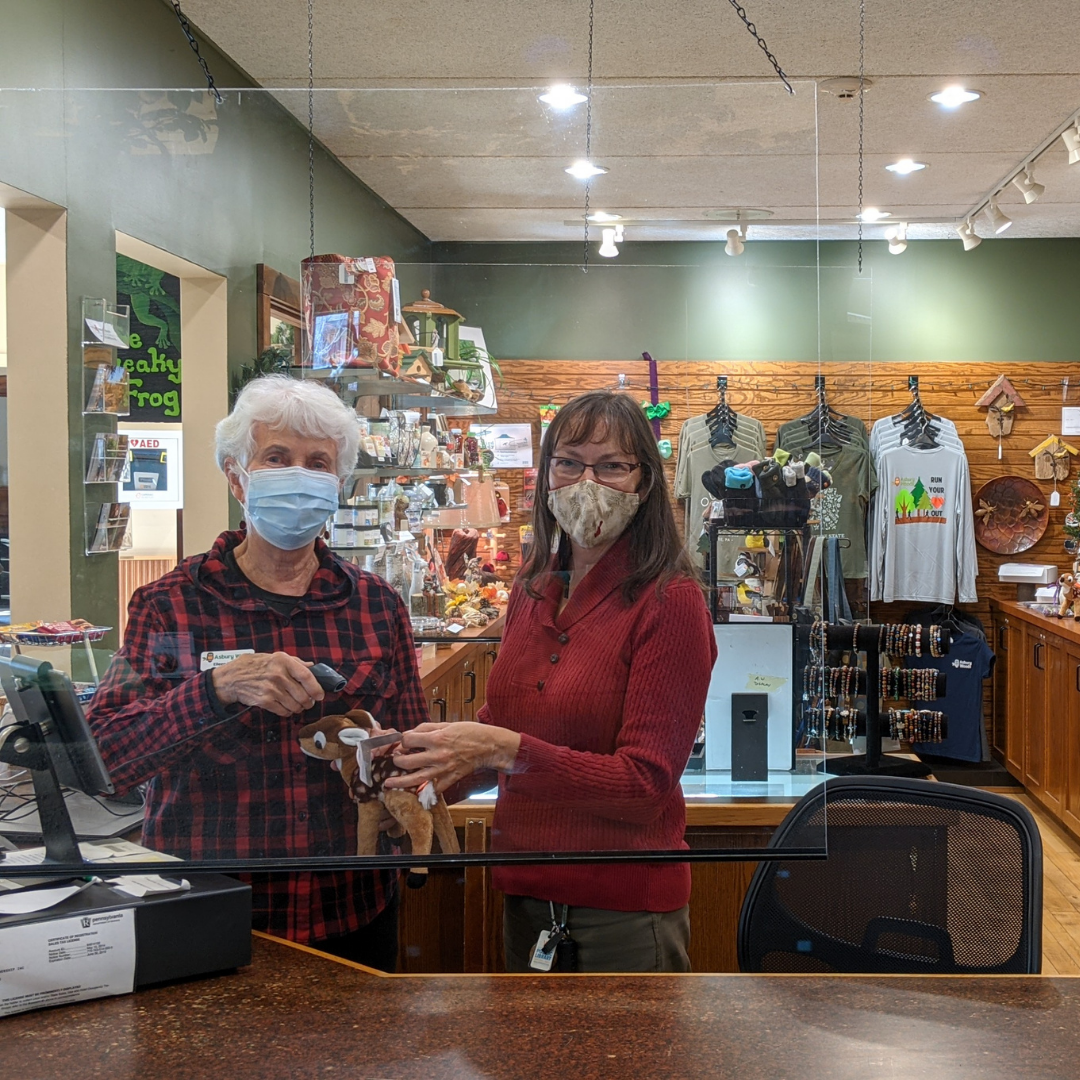 Nature's Noel
Looking to spread some cheer? We'd love to have you help us for Nature's Noel, where the Squeaky Frog Gift Shop will extend into the lobby of the Nature Center, showcasing holiday and nature-themed gifts from local artisans. Varying times are available to sign up for from November 20 through December 31.
Nature's Noel Helper
Responsibilities include greeting visitors, helping shoppers find gifts, and assisting gift shop staff.

Visitor Services
Responsibilities include greeting visitors, answering visitor inquiries, doing gift shop sales, and bagging.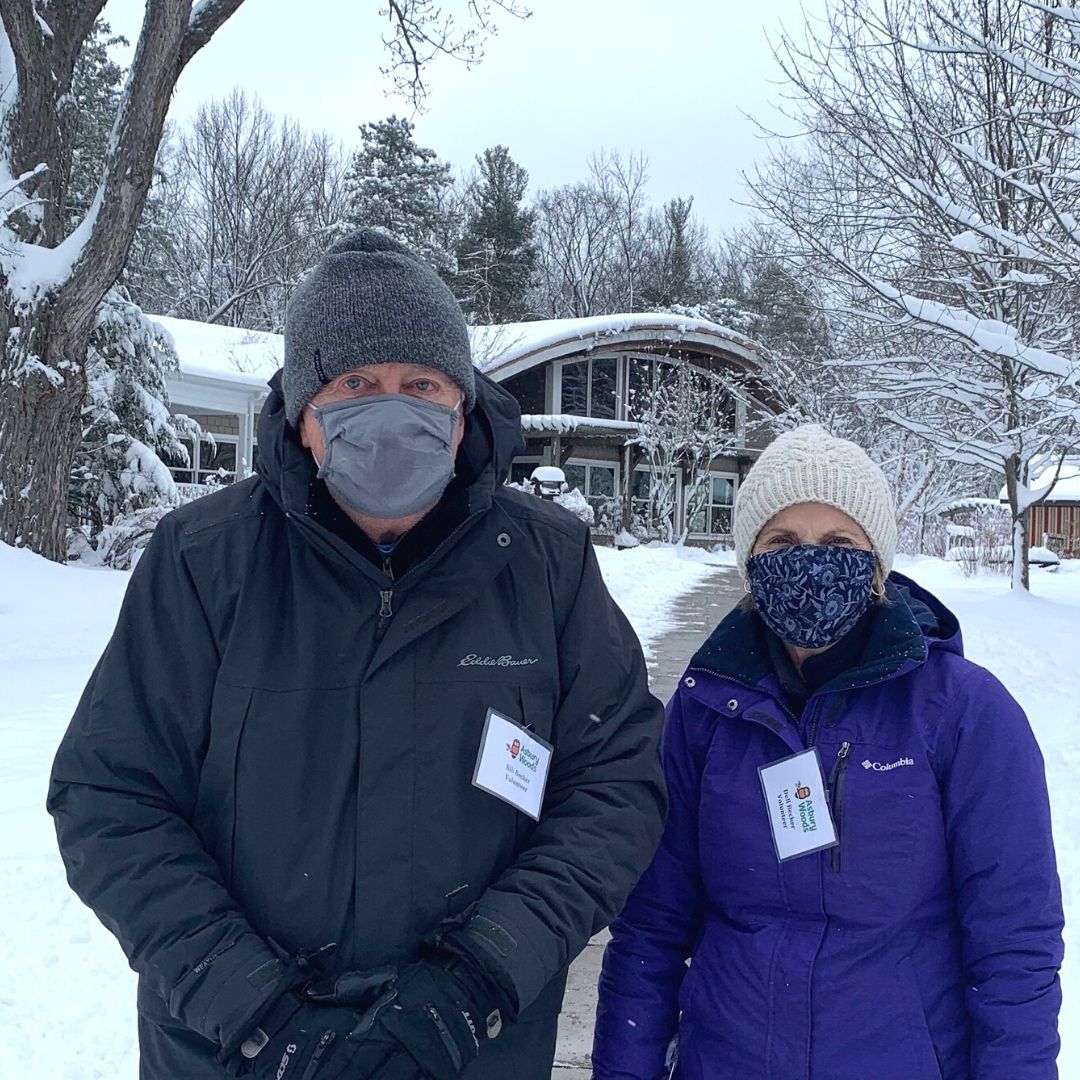 Winter Wonderland
Our extended version of Winter Wonderland is back! Greet visitors as they come to see the boardwalk lit up for the season. Be a part of this great holiday community event. Opportunities for indoor and outdoor greeters. Varying times are available from December 1 through December 31.

Indoor Greeter
Responsibilities include greeting visitors, directing them to restrooms, and highlighting the animal exhibit.

Outdoor Greeter
Responsibilities include greeting visitors, accepting donations, and assisting with WinterWonderland lights.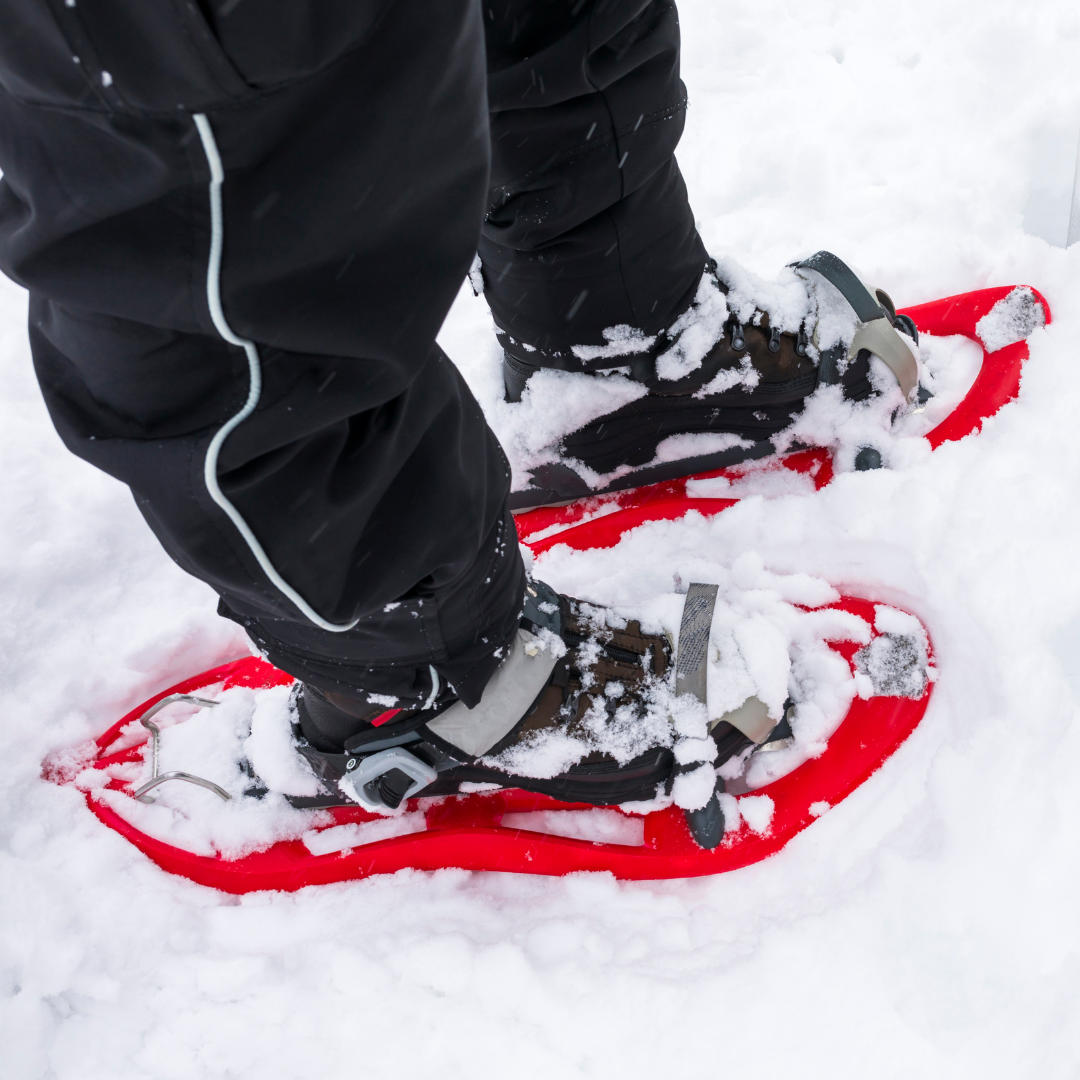 Cross Country Ski and Snowshoe Rentals
You don't need to be an experienced ski or snowshoe enthusiast to become a helper! We offer training for volunteers to fit visitors with the right-sized equipment. Responsibilities include assisting with fitting for equipment and showing visitors the trail system. Varying times are available for volunteering from December 1 through February 28, 2022.