Meet the Asbury Woods
Summer Camp Staff!
Asbury Woods is committed to providing a quality summer camp experience. Our summer camp educators are highly qualified individuals who enjoy inspiring others to get outside and explore.
Camp Director
Jessica Stefano
Jessica Stefano, Assistant Director of Education and Community Programs, has diverse professional experiences serving the Erie community of children and adults. She has a B.A. in Psychology and is a National Geographic Certified Educator, Wildlife First Responder, and a dedicated home school educator.
"Ever since I was a child, I was always fascinated by the creatures outside my window. I would spend hours and hours on imaginary expeditions cataloguing the creatures in my city backyard, creating books about the bugs and plants that I found, and spending weekends exploring Asbury Woods. Some of my favorite moments from my childhood (and my adulthood, truth be told!) were the magical moments where learning came alive for me. As an educator at Asbury Woods, I have the amazing opportunity to create those magical learning moments for kids in our region every day. I hope that every trip to Asbury Woods provides an opportunity to connect with our big, wide world. It's easy in the hustle and bustle of our busy lives to develop a narrow view of the world around us. Beautiful green and wooded spaces give us the chance to expand our view of the world."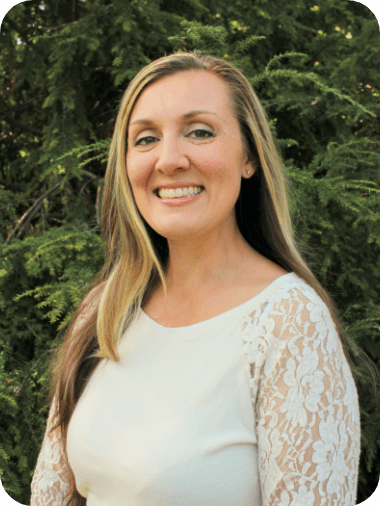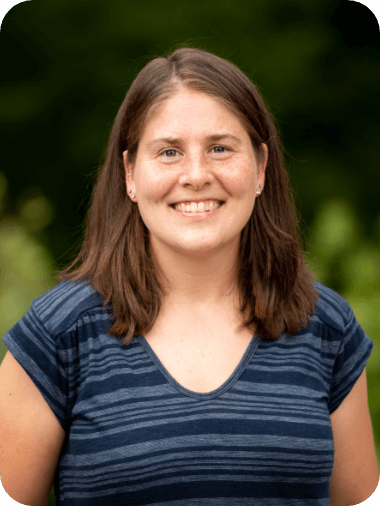 Melissa Goodwill
Melissa Goodwill, Education and Program Coordinator, has obtained her Bachelor's degree in Environmental Science and Master's degrees in Environmental Education and Parks & Resource Management. Melissa has worked for Asbury Woods as well as the National Park Service and the Pennsylvania State Park system.
"As a child, I could always be found playing outside. I was fascinated with everything nature could let me explore. From digging for bugs to climbing trees, I basically grew up outside. I always knew that I wanted to work in a job that allowed me to be outdoors where I feel most comfortable. I hope that after a visit to Asbury Woods people will learn that there are endless ways to enjoy and appreciate the natural world around us and that it's worth protecting. Being an educator allows me to help people recognize and learn about parts of nature that they may have never noticed before. From different types of bugs to unique physical features of the land, I get to help open people's eyes to all of the unique beauty of the natural world. When I'm not working you can find me playing with my dog, Brody, running, or enjoying a good book."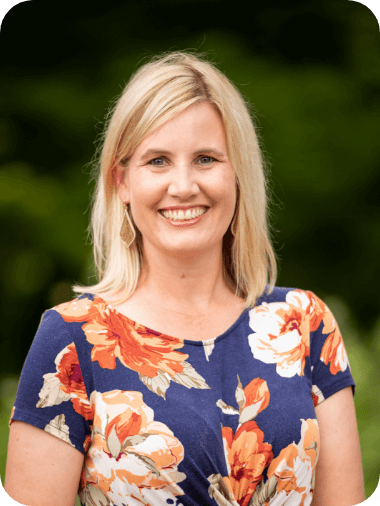 Jennifer Farrar
Jennifer Farrar, Executive Director, has spent more than 20 years in the nonprofit sector helping organizations raise money for their missions. For the past three years she's been thrilled to combine her professional experiences with her lifelong love of the outdoors through her role at Asbury Woods.
"My love of nature began as a child when my family would take walks in the woods and spend time at our camp adjacent to the Alleghany National Forest. My parents fostered an appreciation for time spent outdoors and the ever-changing beauty of the natural world. Asbury Woods is very special to me because it's a dose of natural beauty close to home that can be enjoyed year round. It provides a place to be active and healthy, a place to connect with friends and family and a way to feed the soul. It also serves as an example of how critically important it is to protect our environment and the natural world. This summer I'm excited to be co-leading our Trail Blazers camp once again! It's my hope that campers will deepen their appreciation for nature, while also challenging themselves to push the boundaries of their comfort zone. I can't wait to share moments of triumph and exhilaration as we tackle the trails together by foot and by mountain bike. When I'm not working, you are likely to find me racing sailboats on our beautiful bay and Lake Erie, walking in the woods with my sons and my Golden Retriever or reaching new heights hiking in the mountains."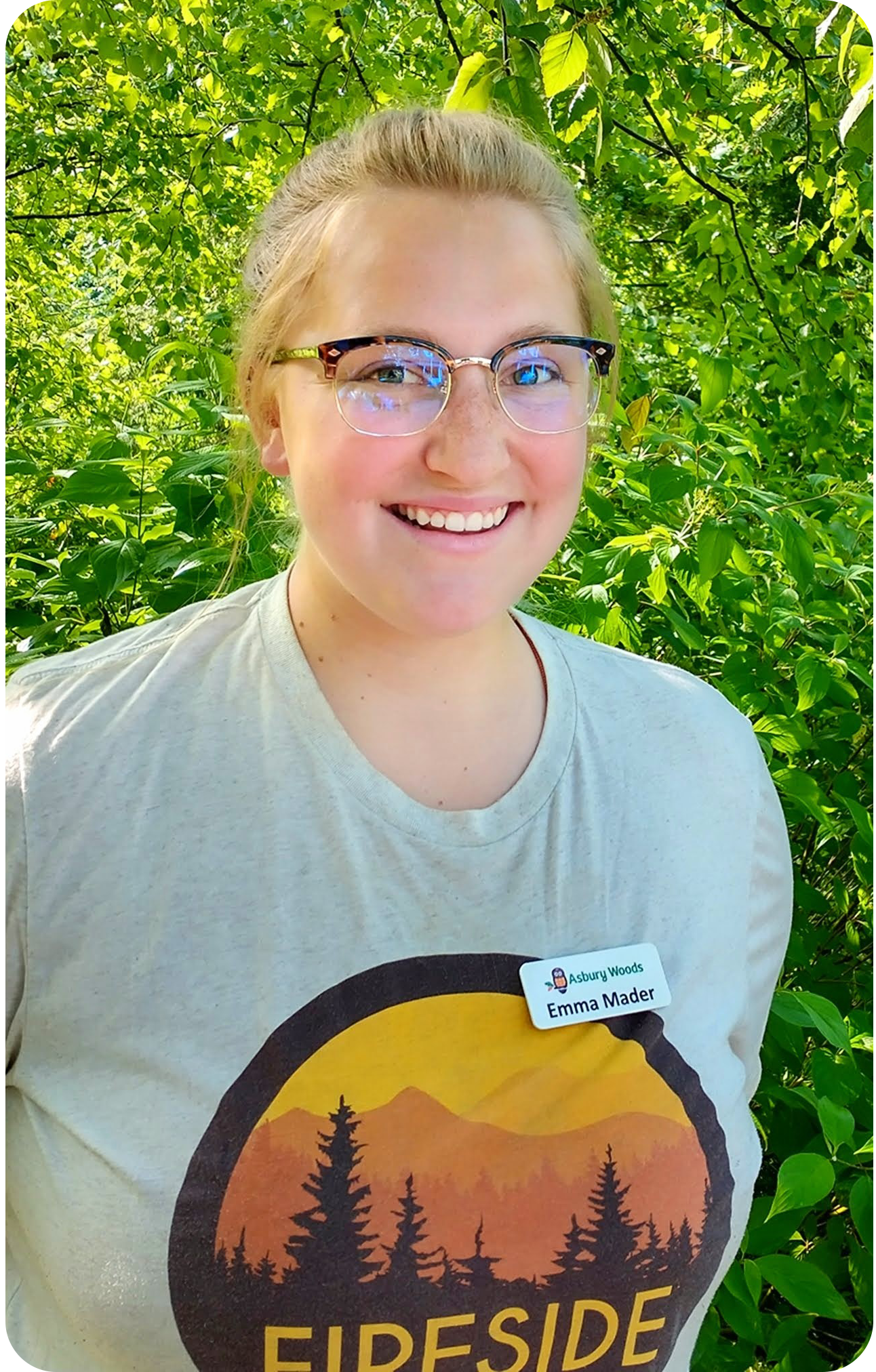 Emma Mader
Emma Mader, Summer Camp Counselor, has a B.S. in Environmental Science with a concentration in Fresh Water Fisheries. She is currently enrolled at Mercyhurst University's Master's of Science Secondary Education: Pedagogy and Practice program. She has worked with the Pennsylvania Department of Environmental Protection, Pennsylvania Coalition of Oral Health, and Mercyhurst University.
"I can't remember a time in my life where I wasn't inspired by the world around me. Being in nature in any form brings me joy. I have always wanted to learn more about the environment and that has led me to where I am now, and I can't wait to share my knowledge with those around me. An educator's job is critical in developing a deep desire in students to not only love learning itself but have a unique love for every subject they encounter, which is exactly the kind of learning style that I aspire to teach. I care deeply about the planet and I believe that if children are allowed to explore and learn about nature in the programs like Asbury Woods has, they will learn to love the planet as much as I do."
Makayla Jones
Makayla Jones, Summer Camp Counselor, has a bachelor's degree in developmental psychology and is enrolled in a master's program at the University of Pittsburgh to obtain her master's in social work. She grew up attending summer camps and has worked for multiple summers at an adventure camp in the Laurel Highlands.
"Growing up, I attended many different camps in the tri-state area and loved them all for different reasons. By attending camps both in the city and in the woods, I realized that it was the nature aspect of camp that truly made it special. Spending the summers of my undergraduate years as an adventure counselor at a classic overnight summer camp gave me a new perspective on how beautiful nature is. Being a camp counselor at Asbury Woods has given me the opportunity to share my love of nature and summer camp by making each week special for every child who comes to camp. My favorite way to appreciate nature is kayaking with my family and friends in Cooks Forrest."