Meet the Asbury Woods Summer Camp Staff!
Asbury Woods is committed to providing a quality summer camp experience. Our summer camp educators are highly qualified individuals who enjoy inspiring others to get outside and explore.
Camp Director
Sarah Bennett
Sarah Bennett, Director of Education & Community programs, has years of experience teaching college-level biology, volunteering in the Erie community, and leading various programs. She has Bachelor's and Master's degrees in Zoology and is excited to use her education and leadership experiences to build upon Asbury Woods' already excellent programs.
"I have always been fascinated by the natural world and felt most at peace while walking in the woods. My favorite family memories are from camping and hiking in the woods. As I grew older, I wanted to know everything I could about how living things survive and interact with each other and to share that knowledge with people of all ages. I love that Asbury Woods offers so many ways for people of all ages to enjoy and learn about nature. As Director of Education & Community Programs, I am fortunate to lead a team of incredibly talented educators and naturalists to make nature accessible and exciting for everyone. I look forward to working with summer camp kids and their families to make Asbury Woods summer camp an unforgettable experience. When I'm not working, you'll find me reading, cooking, attending my kids' sporting events, or camping with my family."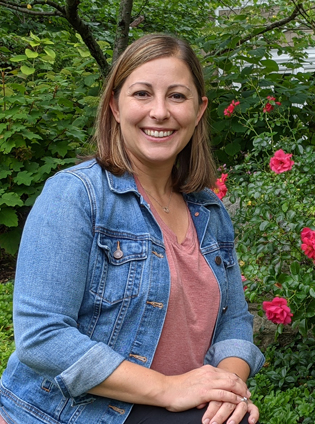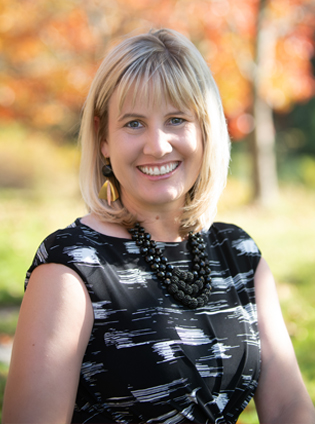 Jennifer Farrar
Jennifer Farrar, Executive Director, has spent more than 20 years in the non-profit sector helping organizations raise money for their missions. For the past four years, she's been thrilled to combine her professional experiences with her lifelong love of the outdoors through her role at Asbury Woods.
"My love of nature began as a child when my family would take walks in the woods and spend time at our camp adjacent to the Alleghany National Forest. My parents fostered an appreciation for time spent outdoors and the ever-changing beauty of the natural world. Asbury Woods is very special to me because it's a dose of natural beauty close to home that can be enjoyed year-round. It provides a place to be active and healthy, a place to connect with friends and family, and a way to feed the soul. It also serves as an example of how critically important it is to protect our environment and the natural world. This summer I'm excited to be co-leading our Trail Blazers camp once again! It's my hope that campers will deepen their appreciation for nature, while also challenging themselves to push the boundaries of their comfort zone. I can't wait to share moments of triumph and exhilaration as we tackle the trails together by foot and by mountain bike. When I'm not working, you are likely to find me racing sailboats on our beautiful bay and Lake Erie, walking in the woods with my two sons and two dogs, or reaching new heights hiking in the mountains."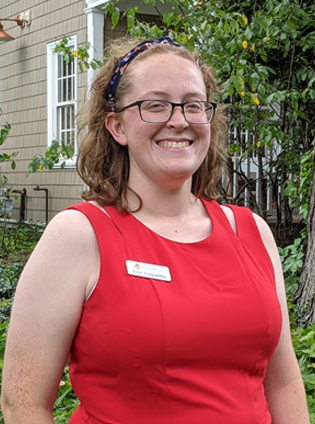 Erin Paquette
Erin Paquette, Environmental Educator, has a bachelor's degree in Biological Sciences and had taught in a variety of outdoor settings from state parks to overnight outdoor camps to zoos. Erin is looking forward to sharing their passion for the natural world.
"My love of nature started at a young age from experimenting with different mud pie consistencies with my siblings and being first in line for nature hikes at camp. Some of my favorite memories growing up were exploring neighborhood creeks with my friends. Opportunities in school helped me dive deeper into the parts of nature that captured my imagination as a child. One of the best aspects of my role as an environmental educator is sharing both my passion for and knowledge of the natural world. Asbury Woods has so much to be inspired by from a peaceful wooded stroll to a creek investigation to an up close view of some species that share the woods with us. This summer, I am excited to delve into wildlife biologist camp and ignite the curiosity and inquiring minds of campers. Outside of work, you will probably find me baking, working on a puzzle, or exploring a museum or nature trail."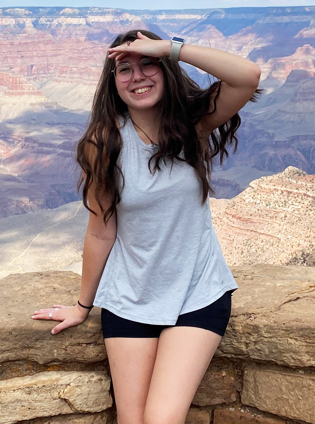 Breanne Przybylski
Breanne Przybylski, Summer Camp Counselor for k-2, is going into her 4th year of studying Art Education at Edinboro University Of Pennsylvania. She has volunteered at Asbury Woods for almost 7 years and is very excited to be back to explore and create with the kids.
"For as long as I can remember I have always been drawn to art and nature! Learning and expressing knowledge through art is one of my favorite things to do. I will always be a kid at heart so any opportunity that I get to explore my surroundings I will take!"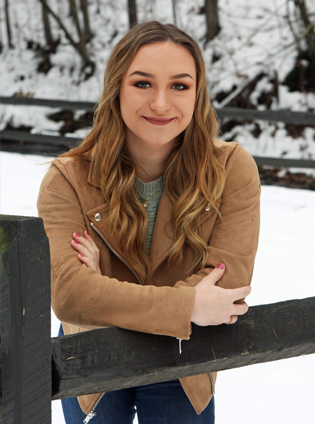 Cassie Frey
Cassie Frey, Camp Counselor and Senior Environmental Geology Major minoring in Environmental Studies at Edinboro University. She has experience working with kids, youth, and volunteering with her local community's outdoor outreach programs, conservation district, summer camps, and her High School and Universities clubs and organizations.
"Since I was a kid I have always had a strong connection to the outdoors and nature, especially water. From growing up in the Allegheny National Forest and the mountains, to camping, hunting, hiking, and fishing with my Dad and brothers since I was a baby, a love for nature and conservation grew naturally. I knew early on that I wanted to share my passion for the outdoors and wildlife as much as I could. I have made it a goal of mine to help preserve and protect our natural world, and what better way than spread education and awareness while also doing my part. Asbury woods offers a beautiful, safe, and exciting atmosphere for campers and it's staff. I am beyond excited to join Asbury Woods' team this summer to help instill my passions and love for nature with our future conservationists, while also making it a very fun summer and leaving several campers with memories they will have for a lifetime!"