Wine and Dine in the Woods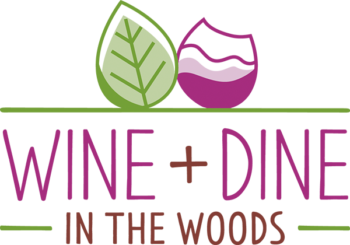 Friday, July 16 AND Saturday, July 17
It's been a year like no other, and we really missed seeing you last year for Wine and Dine in the Woods. This year, we decided to make it twice as nice. YES! We've decided to host two consecutive days of Wine and Dine in the Woods. This approach allows us to do an in-person event in compliance with current guidelines for occupancy limits with less people and more space to spread out.
We're excited to continue the Wine & Dine tradition which is a critical component of funding our educational programs and maintaining free access to the trails. You can expect the same casual vibe and fun atmosphere but in accordance with PA Department of Health guidelines as they stand now in regards to attendance limits, mask-wearing when not at a table eating, and space for social distancing.
We are committed to keeping the event small to encourage social distancing by hosting 200 guests per night. This is a stark difference from our typical attendance of 400 guests.
We have a very limited amount of tickets available for purchase for $80 each. Please consider joining us for this year's Wine and Dine in the Woods event.
This event is SOLD OUT
For additional information please contact Carissa Snarski, Director of Development and Marketing, at (814) 836-6179 or by email at csnarski@asburywoods.org