Wine and Dine in the Woods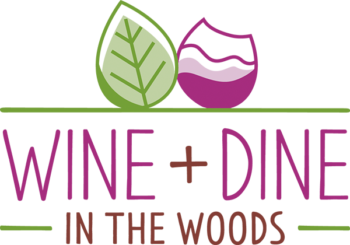 Wine and Dine in the Woods | Friday, July 16 AND Saturday, July 17
It's been a year like no other, and we really missed seeing you last year for Wine and Dine in the Woods. This year, we decided to make it twice as nice. YES! We've decided to host two consecutive days of Wine and Dine in the Woods. This approach allows us to do an in-person event in compliance with current guidelines for occupancy limits with less people and more space to spread out.
Save the date for Friday, July 16, and Saturday, July 17, 2021!
We're excited to continue the Wine & Dine tradition which is a critical component of funding our educational programs and maintaining free access to the trails. You can expect the same casual vibe and fun atmosphere but in accordance with PA Department of Health guidelines as they stand now in regards to attendance limits, mask-wearing when not at a table eating, and space for social distancing.
Current guidelines limit the attendance of our outdoor event to 150 people per night. This is a stark difference from our typical attendance of 400 guests. Based on past experience, we anticipate that most of the 150 tickets per night will be spoken for through our sponsorship levels. We hope you will consider committing now to one of the sponsorship levels to lock in your tickets.

If PA COVID-19 mitigation guidelines are loosened prior to the event we may consider opening up more tickets but our intent is to stick with the two-day format so there will still be less people and opportunity to participate in a safe and spread out manner.
Please consider joining us as sponsors of this year's Wine and Dine in the Woods event, which will take place on Friday, July 16, and Saturday, July 17. Simply choose which date works best for you.
Thank you for your thoughtful consideration. Your support of our mission means the world to us.
For sponsorship information please contact Carissa Snarski, Director of Development and Marketing, at (814) 836-6179 or by email at csnarski@asburywoods.org