Located in Erie, PA
Asbury Woods consists of a 216 acre tract of wetlands, forests, fields, streams, and historic properties.
The Andrew J. Conner Nature Center at Asbury Woods is one of the premier award-winning environmental education centers in northwestern Pennsylvania, providing environmental education programs including school and group programs, public programs, special events, festivals, and summer nature camps. Thousands of visitors participate in outdoor recreational opportunities including hiking, mountain biking, running, cross-country skiing, and more.
Through the generous support from the community, access to the trails and Nature Center is free and open to the public.
Explore The Trails
Our 216 natural acres of fields, forests, and wetlands offer over 5 miles of breathtaking trails that are free and open to the public during daylight hours every day. One of the most popular Greenway Trail highlights is access to Walnut Creek at the scenic steel walking bridge that spans the Creek.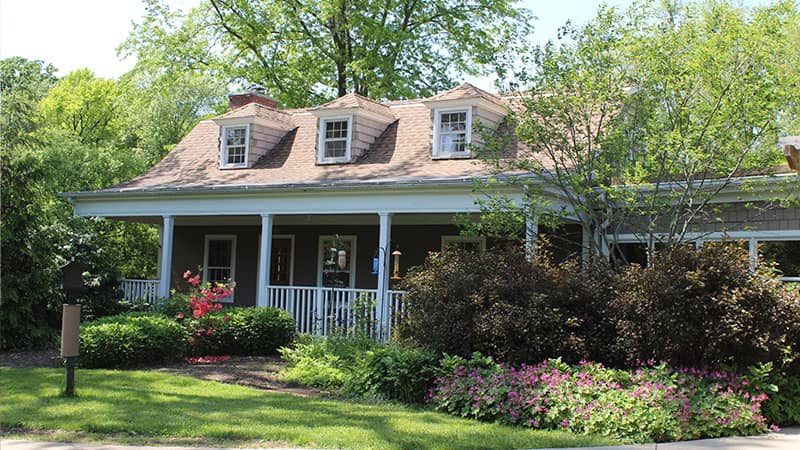 Andrew J. Conner Nature Center
Asbury Woods Nature Center is a state-of-the-art regional nature center with 216 acres and 5 miles of hiking trails. The Nature Center is free and open to the public year-round.
Address: 4105 Asbury Road, Erie PA 16506

Hours: (Through October 31) Monday – Saturday 10:00 a.m. – 5:00 p.m., and Sunday 12:00 – 5:00 p.m
(November 1 – March 31) Monday – Saturday 10:00 a.m. – 4:00 p.m., and Sunday 12:00 – 4:00 p.m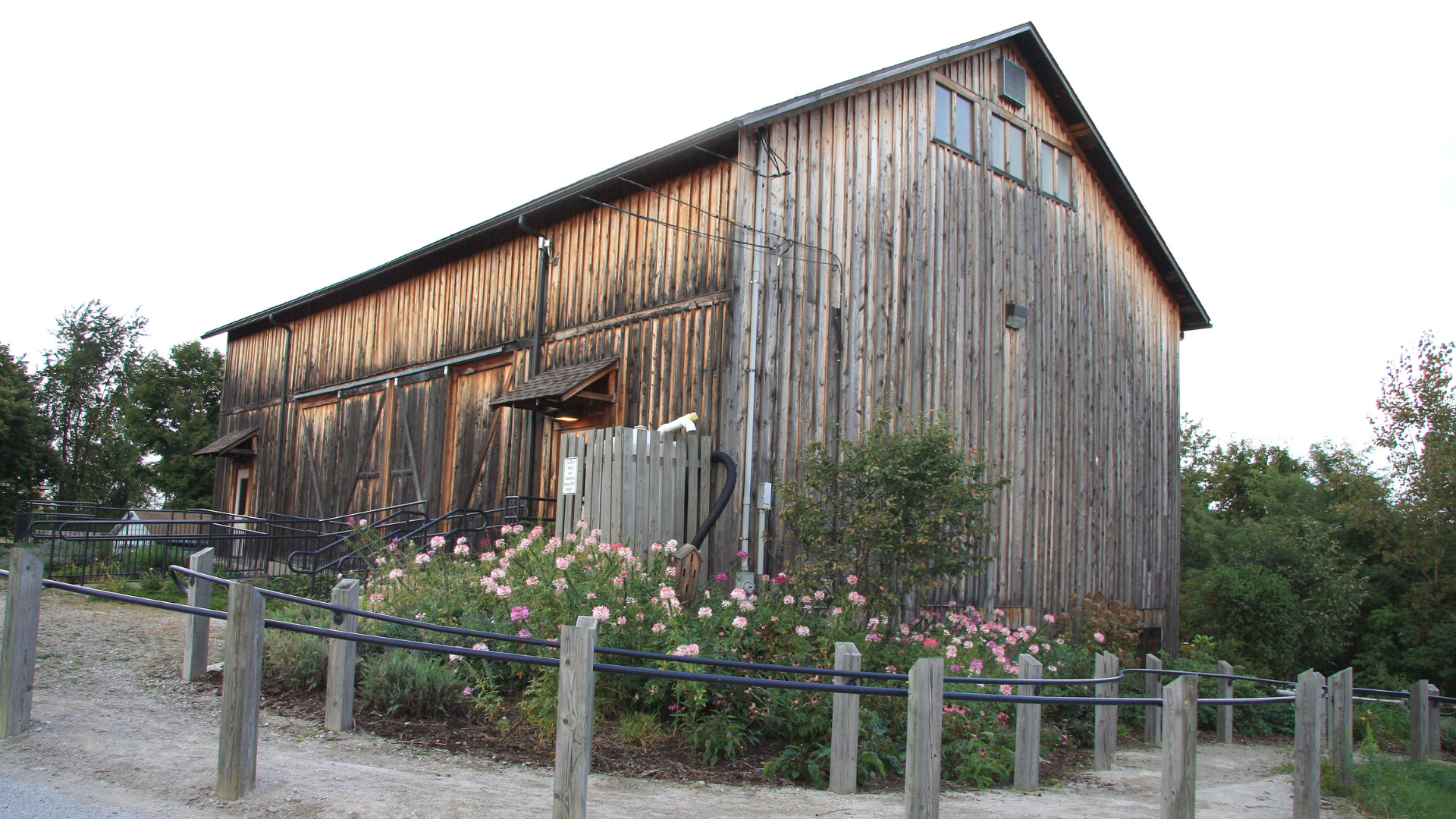 Brown's Farm
The barn and nearby property is used for education programs with a focus on watersheds, agriculture, history and sound land use. In addition to educational programs and events, the large meadow at Brown's Farm is utilized by hikers, mountain bikers, and trail runners.
Address: 5774 Sterrettania Rd., Fairview, PA 16415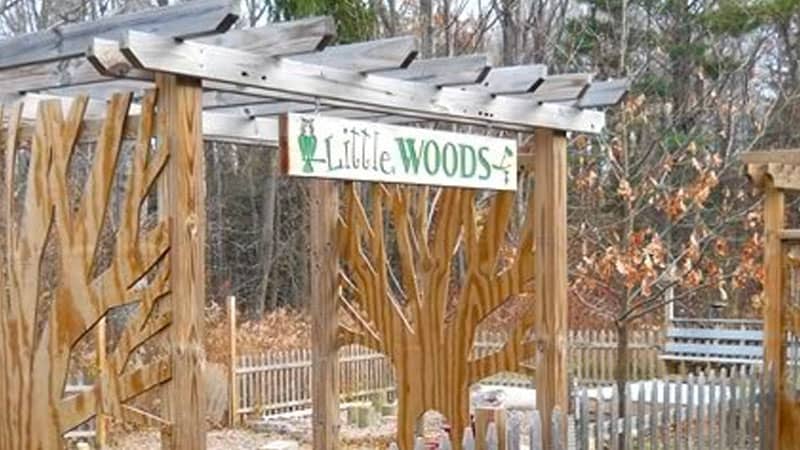 Little Woods
Built as a safe place for young children to explore, and also as a community model to encourage more outdoor play, the Little Woods is designed to foster creativity, encourage exploration, and begin a lifelong connection to natural places. The Little Woods is open to the public from dawn to dusk and is intended for use by toddlers, preschoolers and early elementary school-aged children, who are supervised by an adult.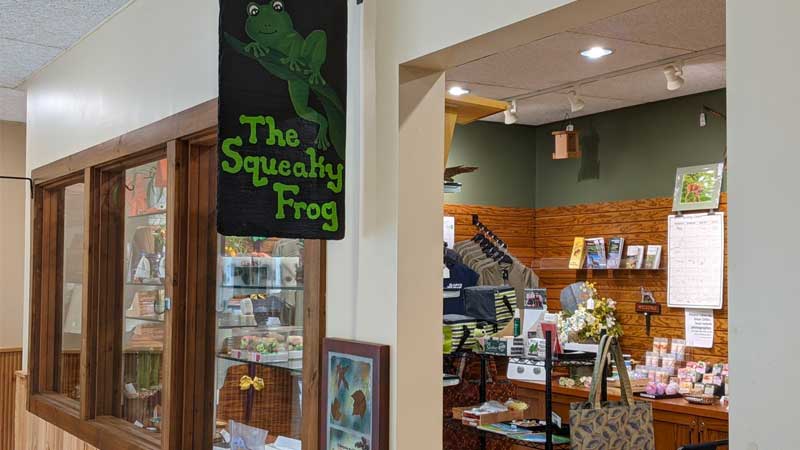 Squeaky Frog Gift Shop
The Squeaky Frog Gift Shop is open during regular business hours. All gift shop proceeds directly support programs, trails and exhibits at Asbury Woods. The Gift Shop offers Erie's best selection of beekeeping supplies. Beginning and experienced beekeepers can find everything they need to keep their hives buzzing. Contact Jeanine Timon for product questions and special orders at 814-836-6175 or jtimon@asburywoods.org

Hours: Monday - Thursday from 10:00 a.m. to 4:00 p.m. , Friday and Saturday from 10 a.m. to 5 p.m. and Sunday from 12:00 to 5:00 p.m.