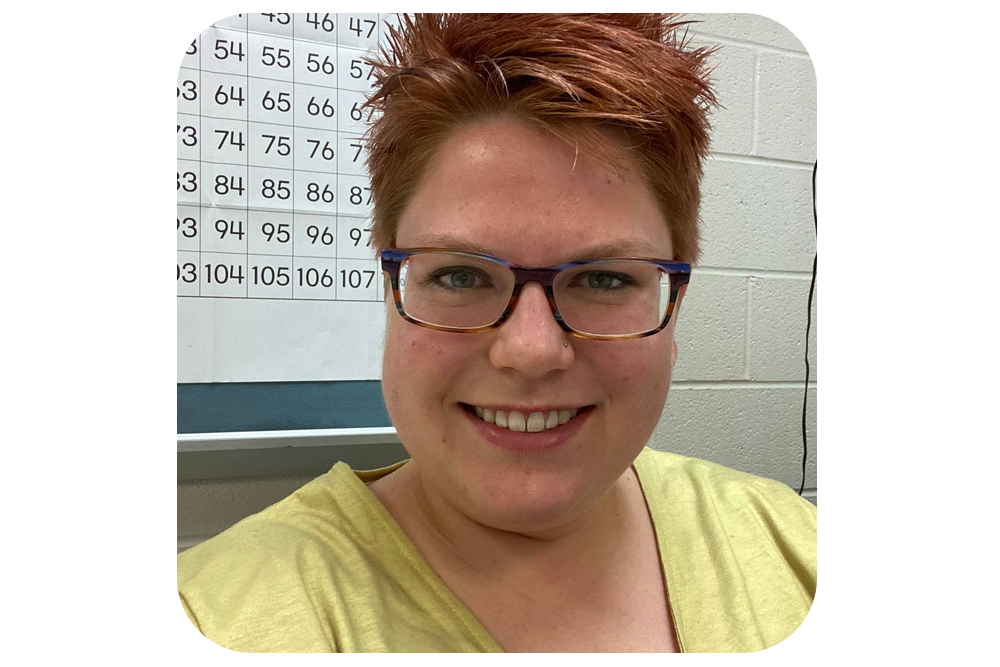 Fond memories of being outside and exploring nature as a child and visits through school field trips led Beth Kopay back into the Woods as a volunteer to help inspire others to experience the outdoors in fun and engaging ways.
Beth is a teacher at East Middle School within the Erie City School District. She teaches English Language learners in the Newcomer Academy, which helps students who have only been in the country for three years or less who don't have complete command of the English language. Beth's focus in the classroom is on math. Beth loves teaching, especially traveling to teach. Right now, she's studying Spanish, and this summer has plans to travel to Puerto Rico to study at a language school for three weeks.
Beth's love of teaching and the outdoors, and her dedication to helping others, led her to volunteer at Asbury Woods for over five years. Volunteers like Beth are important to all of us at Asbury Woods to inspire others to have an appreciation and respect for the outdoors, and her help is instrumental in assisting the education staff with multiple events and programs.
"Asbury Woods has a magical feel to it. It's a warming and welcoming atmosphere every time I walk the trails or volunteer for a program. I love teaching and inspiring others, so this volunteer role is perfect!," says Beth.
If you would like to volunteer, please check our volunteer opportunities here.