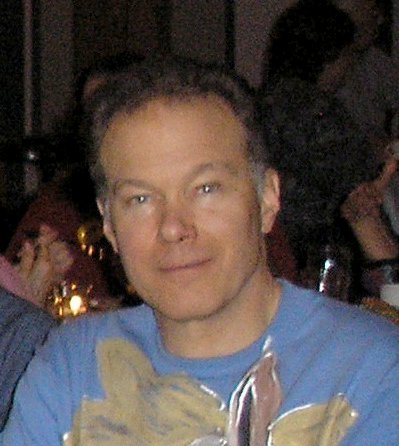 Arthur Curtze, son of the late RAdm Charles A Curtze and Louise Vicary Curtze, was born in November 1945 and now lives in State College, PA. He grew up in a family tradition of enjoying and preserving land and nature and spent almost every summer on his family's 75-acre estate, Appledore, adjacent to present-day Asbury Woods. He enjoyed hiking through Asbury Woods, and, years later, he rode horses there with his twin brother and neighboring friends as well. He also bicycled extensively into the countryside and enjoyed sailing on Lake Erie and many other places with his family.
Back when Arthur was eight to nine years old, he loved to enjoy clear nights lying out on Appledore's large front lawn at night gazing at the stars. Arthur relates: "One particularly clear night proved to be a pivotal moment in my life. That night was so spectacularly transparent, the stars presented themselves infinitely, fading all the way to a dusty background such as what we only see in a Hubble Telescope image nowadays. Right then, it occurred to me all those stars indicated an infinite vastness far beyond anything I'd been taught or could even imagine. It was a spiritual experience to realize how small we are in the infinite, and therefore how important our small acts to do something good in this world can be. This has guided me to do what I can during my lifetime for the people, organizations, and values that are important to me."
The values of giving back and the love of the outdoors were also sowed by his parents' devotion to such endeavors. His late mother was an avid environmentalist and gardener, and the family enjoyed a variety of activities such as skiing and sailing, as well as an affinity to animals and nature. Arthur's parents were engaged in various religious and nonprofit organizations. In 2003, Rear Admiral Curtze and Louise made a donation to Asbury Woods, which made the landmark bridge across Walnut Creek possible, providing the final piece in the Greenway Trail connection from Browns Farm to the Nature Center.
Although it has been many years since Arthur has lived in Erie, he continues to donate to Asbury Woods annually as a tribute to his family's longstanding association with the organization and also as a demonstration of his connection to nature, outdoor recreation, protecting native species, and conservation. Arthur is proud to have shared those values with his son, Alex, who is pursuing his Master of Science degree in forest resources.