Children's Water Festival | October 3 - 7
For the first time, we hosted the Children's Water Festival at Asbury Woods, where more than 500 fifth graders visited for a day of immersion into the wonderful world of water! It was a huge success! We had perfect weather; the kids had a great time, and all the teachers were pleased with all the learning and interaction the kids got to do. Thanks to the over 50 volunteers that helped make everything run smoothly for our first year!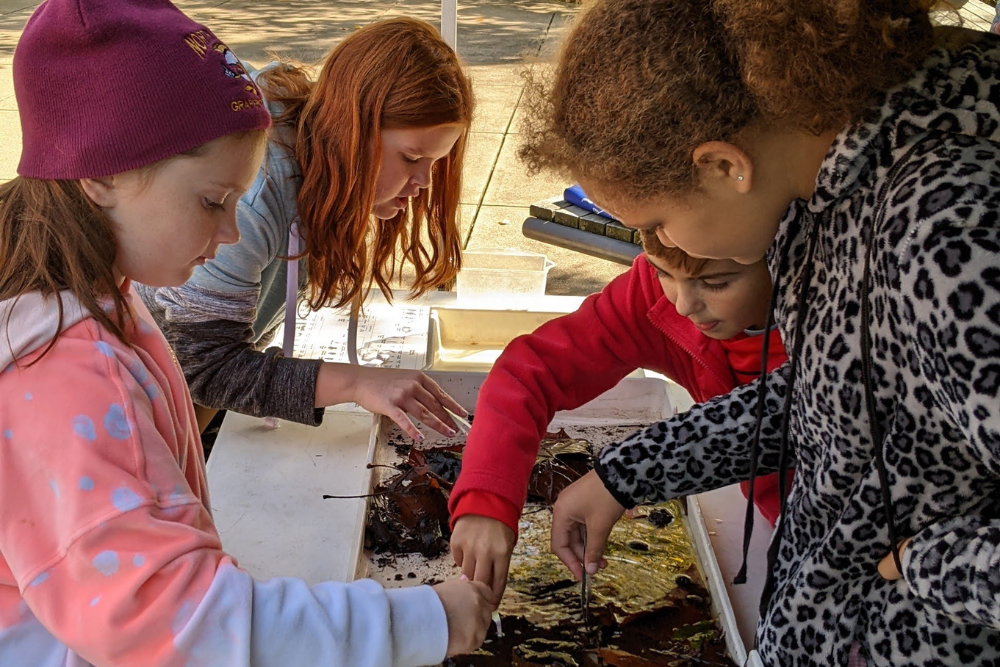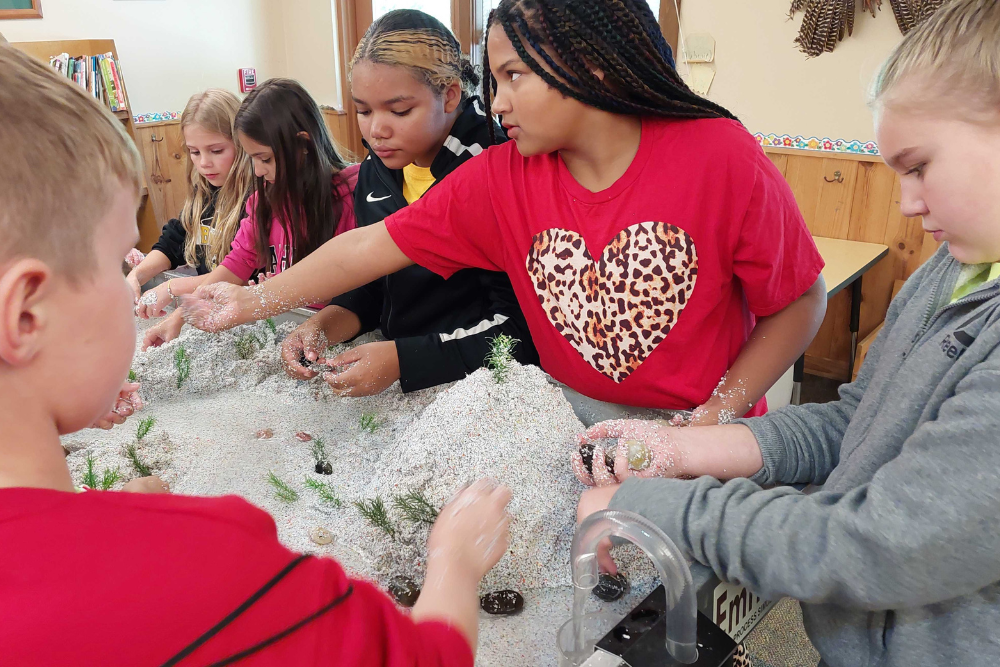 Scary Creature Feature | October 13, 14 and 15
For three evenings in October, we held our annual Scary Creature Feature. A family event, complete with activities, storytelling, and a guided walk through the woods where guests encounter and learn about some not-so-scary nocturnal creatures that live in the forest. This year we introduced a new character, the opossum. Luckily the weather cleared, and we sold out almost every night with over 500 people attending. Thanks to all the volunteers who carved over 100 pumpkins that lined the trails and helped with all the tours!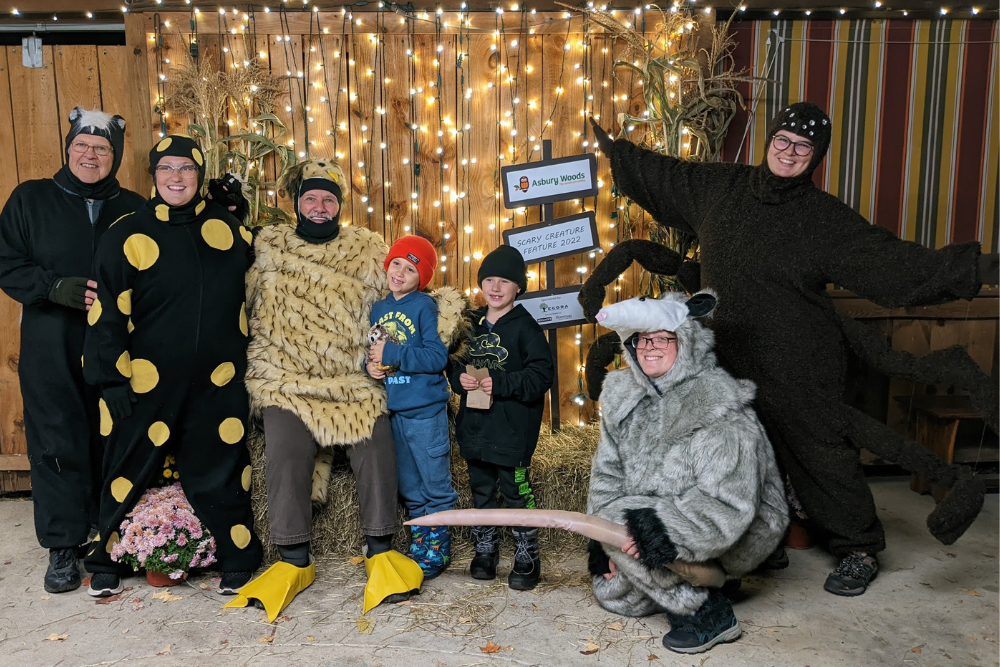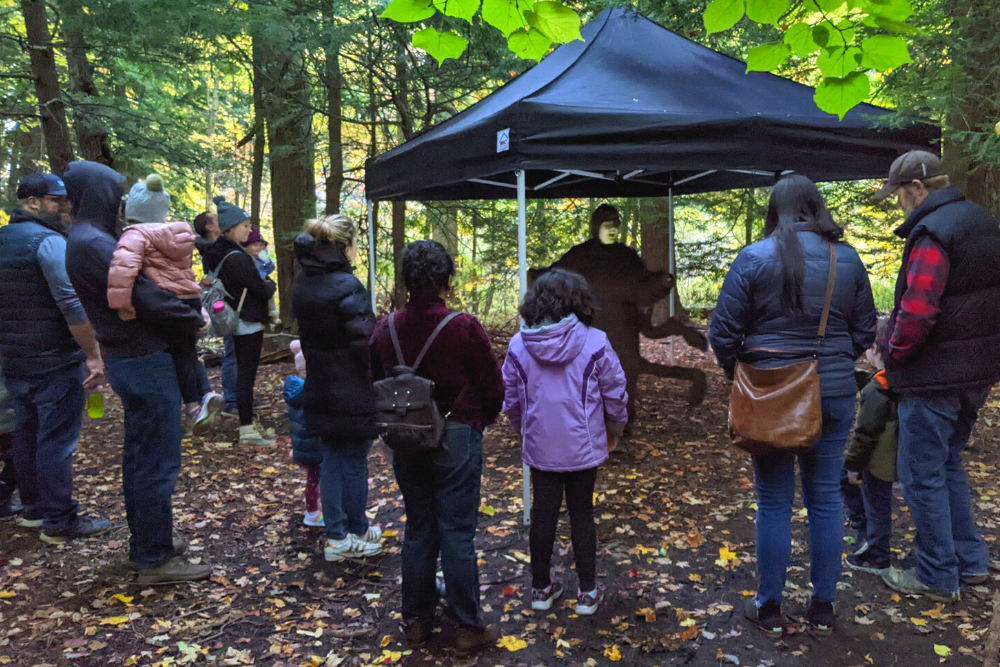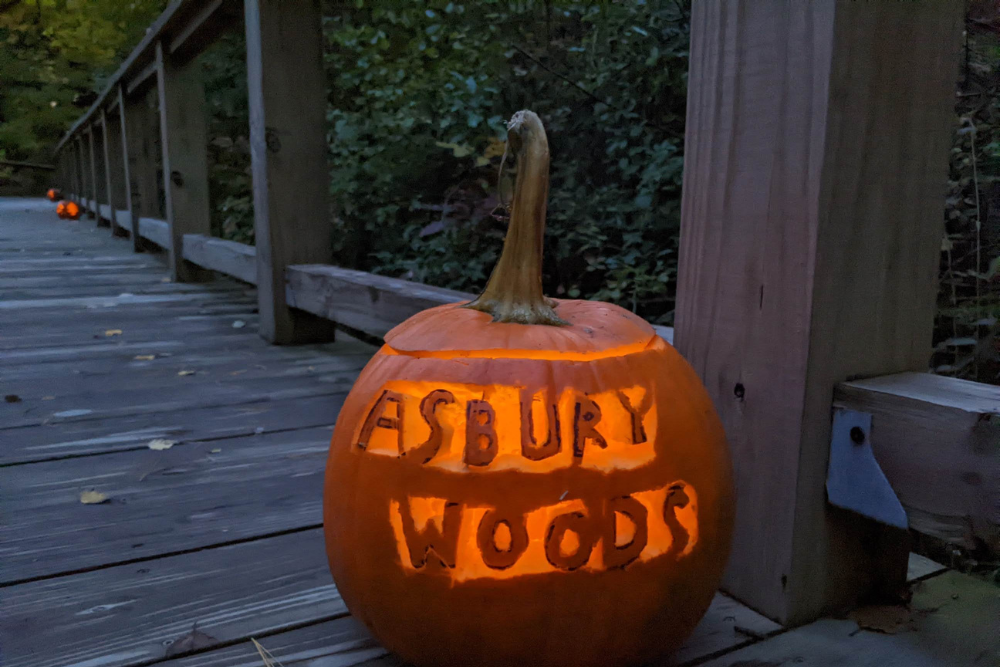 Founder's Day | October 17
This was a special year for Asbury Woods. On October 17 we celebrated Founder's Day, marking 150 years since the birth of Dr. Otto F. Behrend, the original patron of Asbury Woods, who donated his cottage and farm upon his death. This original gift formed the foundation for what has grown into present-day Asbury Woods, a 216-acre nature preserve owned and operated by Asbury Woods Partnership. We held a small gathering on October 17 from 5- 7 pm, where we invited the public to view historical photos, take a hike to see trees still on the property planted by Dr. Behrend, and partake in cake and cookies! To mark the occasion, we planted an Eastern White Pine in Dr. Behrend's honor.