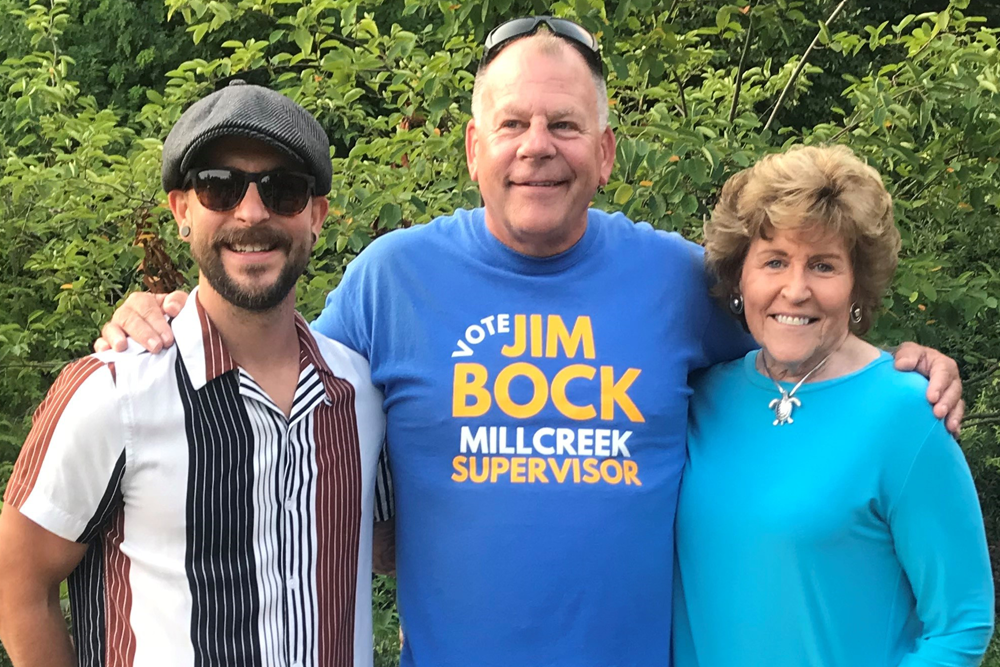 Sandra Bock, owner of Bock Insurance Agency, has been the proud presenting sponsor of Asbury Woods' Monday Music in the Woods series since its inception six years ago. The reasons are many and personal.
"My mother loved Asbury Woods when I was growing up, and when she passed away, the memorial donations enabled an Eagle Scout to create a Bird Sanctuary in her memory," said Sandy. Her mother's love of Asbury Woods and nature was certainly passed on to her.
Asked why Asbury Woods was important to her, Sandy was quick to highlight the impact on our environment, as well as our community. "It offers activities and camps for children; classes for adults; and the opportunity for the physically challenged and athletes to enjoy nature," she said.
A longtime supporter of Asbury Woods, Sandy donated in the past because of her mother's memorial request. "And now there is also a scholarship fund to help children attend summer camp in memory of my father established by Steve Gutting. The children are our future, and what better environment to help them along the way to learning."
But it was the original idea of Music in the Woods that prompted her to help on a larger scale. "It brings me such joy to see people of all ages come together to hear our talented Erie musicians in such a beautiful setting," said Sandy.
Thank you, Sandy, for all your love and support of the Woods!
Pictured R to L: Sandra Bock, her brother Jim, and musician Jesse James Weston.