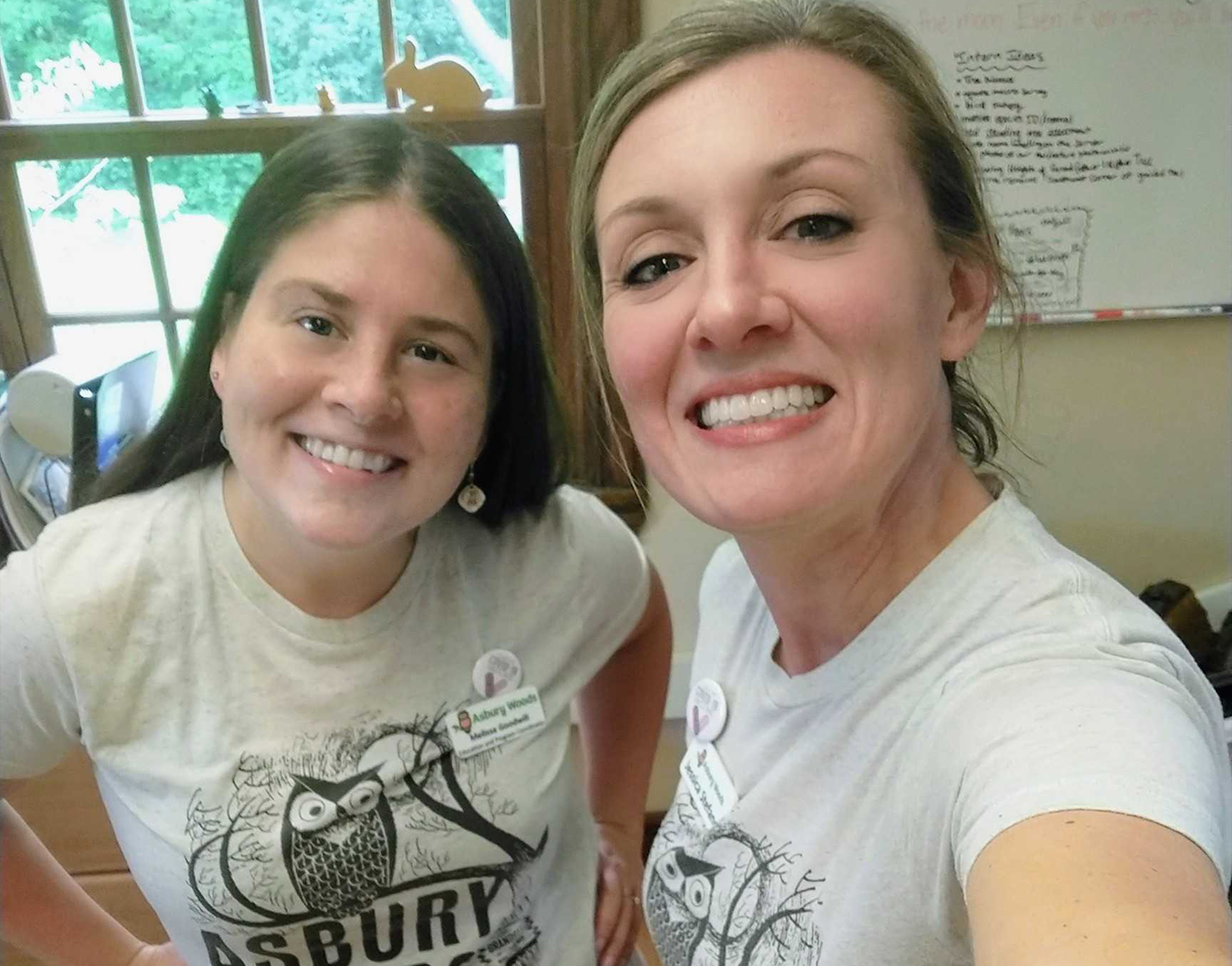 Congratulations are in order for two of Asbury Woods' staff members, Melissa Goodwill and Jessica Stefano, who completed their training to become Certified Interpretive Guides through the National Association of Interpretation (NAI).
Since 1998, NAI has been offering certifications for interpreters to demonstrate their skills in areas that range from an entry-level to an accomplished professional. Participants must complete a 32-hour course and a presentation to become a Certified Interpretive Guide™
Jessica loves learning new things and diving deeper into her passions. "Like many certification courses, this one was intense and full of valuable information. It isn't often in our adult lives that we really get to dive into the deep end of a subject that lights us up. I'm grateful for this course, as it did just that for me."
Interpretation is an approach to communicating that inspires guests and visitors to think in new ways, connect their own experiences to the world around them, and provoke further curiosity. Sarah Bennett, Director of Education and Community Programs at Asbury Woods states that "Having two certified i
nterpretive guides on our staff will help us better engage our visitors and raise the level of our already great programs."
Melissa already had some background education on the art of interpretation from her graduate school experience but valued the fresh take this course offered, "I'm looking forward to sparking further curiosity about the natural world through creative interpretive programs. When visitors leave with more questions and a curiosity about new topics, it leads to engagement beyond the initial program."
Both Jessica and Melissa found it interesting to connect with educators, interpreters, and naturalists from around the country during this training. Jessica said, "It was inspiring to have a glimpse into the many amazing inspirational programs happening across the United States." They look forward to learning from their interpretational styles and bringing that to our community!