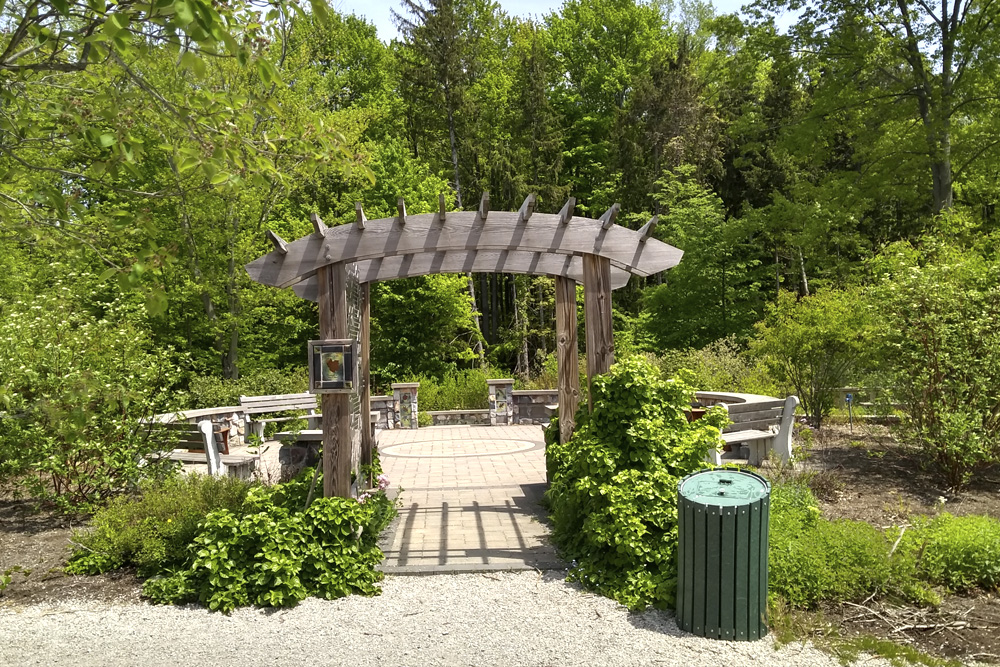 During the month of June, the Celebration Garden adjacent to the Andrew J. Conner Nature Center will be receiving a revival. Completed in Summer 2014, the Celebration Garden provides a beautifully landscaped area for reflection and hosts various special events and programs. After seven years, the gardens are ready to be spruced up.
Johnston's Evergreen Nursery and WeissEarley Landscape Design & Contracting LLC worked together to create a new vision for the garden. The plan includes soil amendment, rototilling, removing plants that aren't thriving, relocating other plants to more suitable locations, and adding various new flowers, shrubs, and trees. A sampling of new items for the garden includes Fothergilla, Black-eyed Susans, Hemlock, Daylilies, and Rhododendrons.
Additional touches such as treatment for an invasive weed, mulching, and gravel for the pathways will complete the revitalized Celebration Garden.
WeissEarley Landscape Design & Contracting LLC is donating nearly the entire cost of the project. Co-owner Chuck Weiss commented, "Asbury Woods is a regional treasure. My business partner, Jason Earley, and I have assisted with numerous projects at Asbury Woods over the years because we believe in their mission and want to ensure it is a place of beauty and nature appreciation. We are thrilled to be in the position to make this project feasible for Asbury Woods."
The Celebration Garden was conceived as a central area to memorialize and honor loved ones and friends and to commemorate special occasions. The garden includes recognition plaques, tiles, benches, leaves, and more and provides a serene setting to reflect, remember and rejoice. When a gift is made for the Celebration Garden, the gift is designated to Asbury Woods Endowment Fund.
The purpose of the Endowment Fund is to support Asbury Woods in perpetuity. Each year only a portion of the interest generated from the Endowment Fund is used to accomplish the mission of Asbury Woods, thereby leaving the principal gifts intact so they can ensure the future of the Woods for generations to come.
If you are interested in learning more about the Celebration Garden, memorial and tribute gifts, or the Endowment Fund, please visit https://www.asburywoods.org/donate/celebration-garden/ or call Carissa Snarski, Director of Development and Marketing, at 814-836-6179.
Visit often this summer and watch as the Celebration Garden plants bloom and grow.