Meadow Update: October 18, 2023


As the next step in the process to restore a meadow habitat at Browns Farm, mowing occurred on October 18, 2023. We are about 18 months into the process of restoring a meadow habitat to a portion of Browns Farm. As you can see from the pictures, what started as an overgrown mess with invasive species, woody plants and shrubs is in the process of being restored to a meadow with grasses and wildflowers. Meadow habitats take human intervention to be maintained. In order to support a meadow of herbaceous plants, occasional mowing and invasive species control is a must. Mowing now will provide a good base for another round of seeding later this month and help ensure that when the spring growing season arrives, desired plants have a chance to sprout up before undesired plants have a chance to choke them out of sunlight.
Asbury Woods 216 acres include only five acres of meadow area, four of which had become overgrown with woody plants, trees and shrubs. In order to maintain a diversity of habitat for ecological and educational purposes, Asbury Woods is in the process of restoring the approximately four acres of meadow habitat at Browns Farm.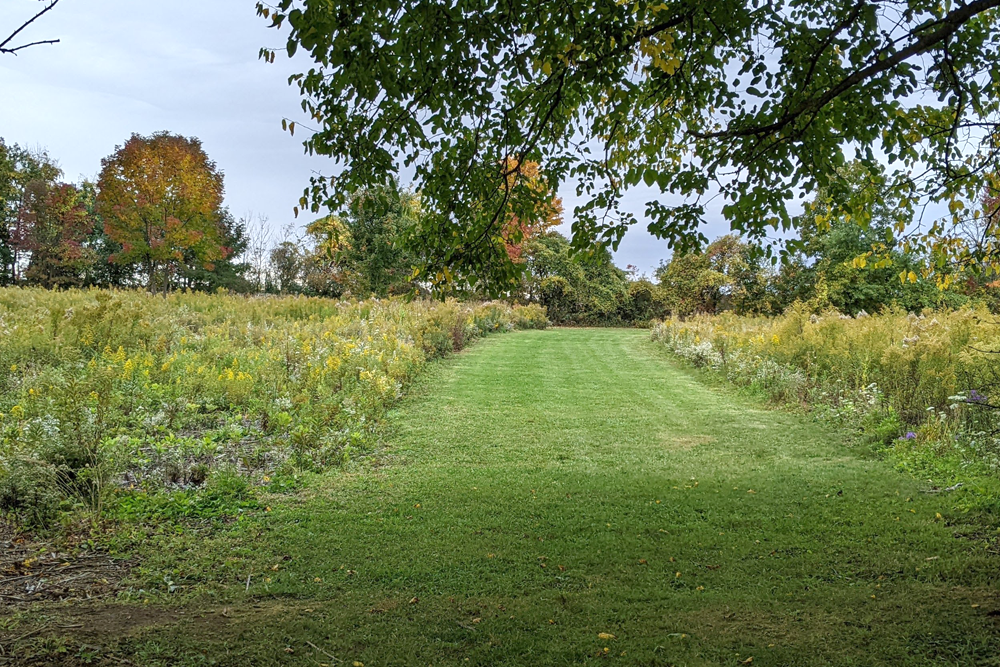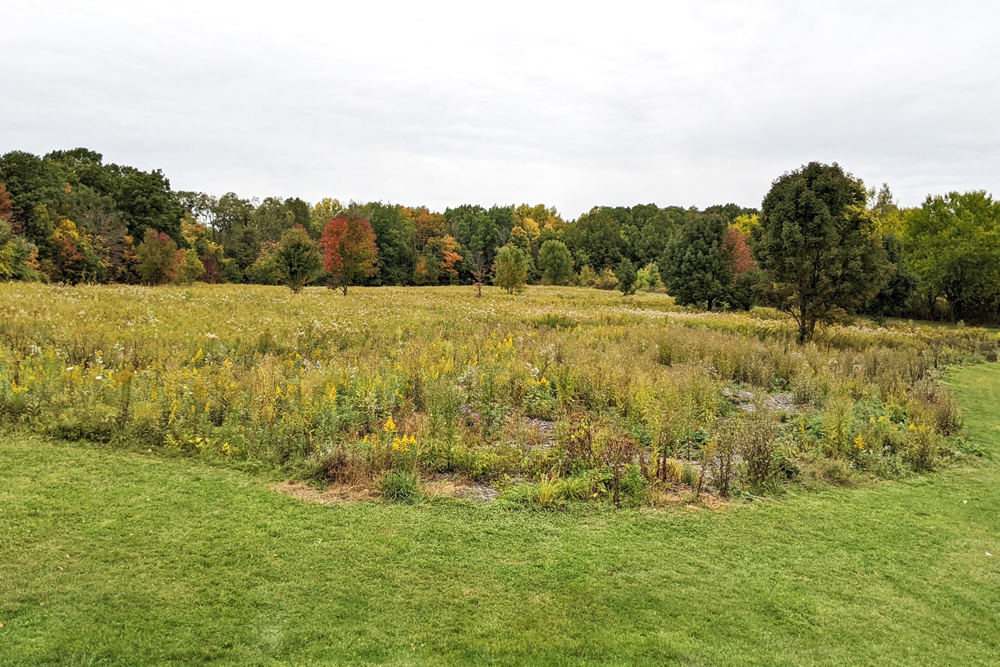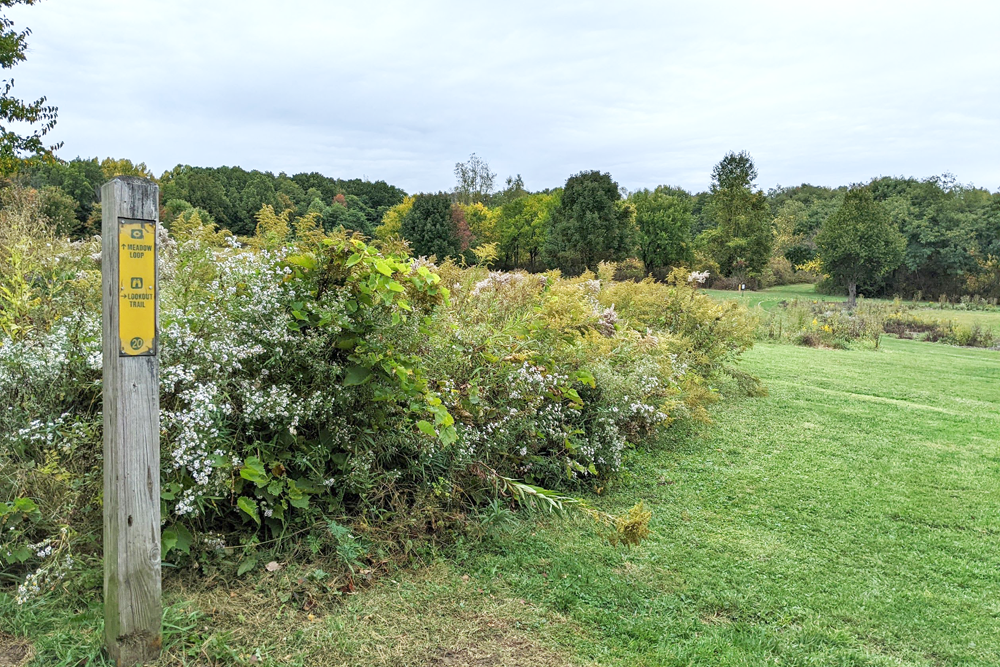 Project started: June 13, 2022
One of the unique aspects of Asbury Woods is the diversity of ecosystems that a visitor can experience on our 216 acres of property. Visitors can travel through forest, wetland, and meadow habitats along our five miles of trails. The two distinct meadow areas include a small area along Asbury Road and eight acres of meadow at Brown's Farm on Sterrettania Road. The eight acres at Brown's Farm require revitalization and restoration to ensure it stays a meadow habitat.
Beginning June 13, 2022 Monarch Vegetation Services, based in Cochranton, PA, will begin rehabilitation of a portion of the meadow area at Browns Farm. Meadows provide critical habitats for pollinators and other wildlife such as bees, bats, butterflies, birds, and mammals. The meadow areas of our property are central in our educational curriculum for school children as they tell the ecological stories of interconnected ecosystems, changes to ecosystems, diversity of habitat, and human impacts on ecosystems. Careful observers would notice that at Brown's Farm, the meadow has begun a natural succession process to revert to a forest with the establishment of larger trees and woody shrubs. In our region, some amount of human intervention is typically needed to maintain meadow habitats. Monarch Vegetation Services specializes in native and pollinator-friendly vegetation.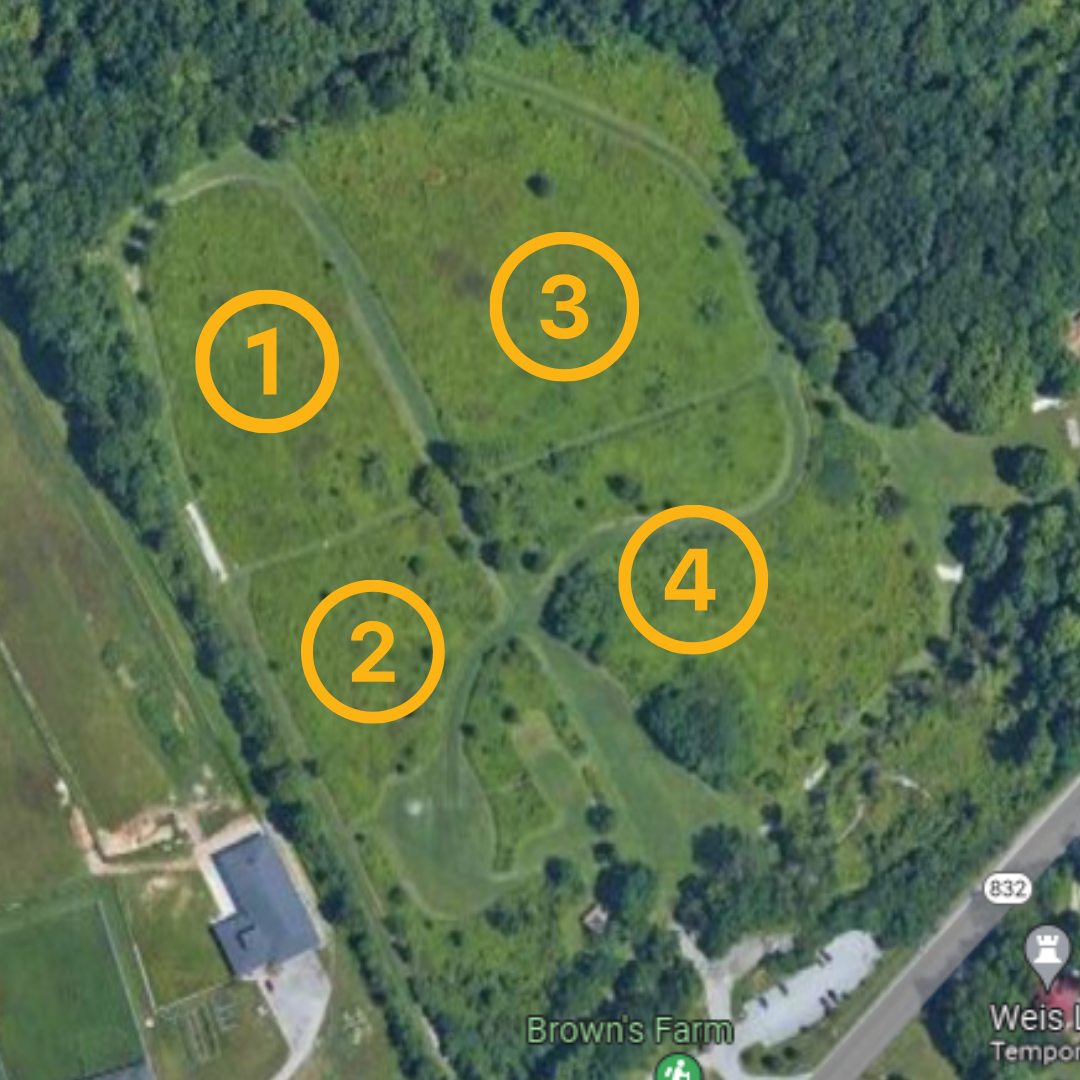 The rehabilitation of the meadow areas will include mowing, removal of various woody plants, treatment of invasive species, and then over-seeding the site with a custom mix of native grasses, plants, and flowers. The project is expected to happen in several phases over the next 2-3 years, but a visible portion will commence on June 6 on plots 1 and 2, noted on the attached map. A portion of the area will be closed off to visitors during the work, with the expected closure being a few weeks. There will be public access to the trail network using adjacent trails.
Asbury Woods Executive Director, Jennifer Farrar, noted, "This is an important project in our efforts to manage and protect the property. We're grateful to Erie Insurance for the grant funding that allows us to move forward on the first phase of the meadow rehabilitation." She continued, "In Spring 2020, we worked with Monarch Vegetation's sister company, Meadville Land Services, to restore areas of our property that were impacted when we rebuilt the boardwalk near the Nature Center. Thanks to their expertise, two years later, you'd never know heavy equipment and construction had taken place. We look forward to their assistance on this important conservation initiative."