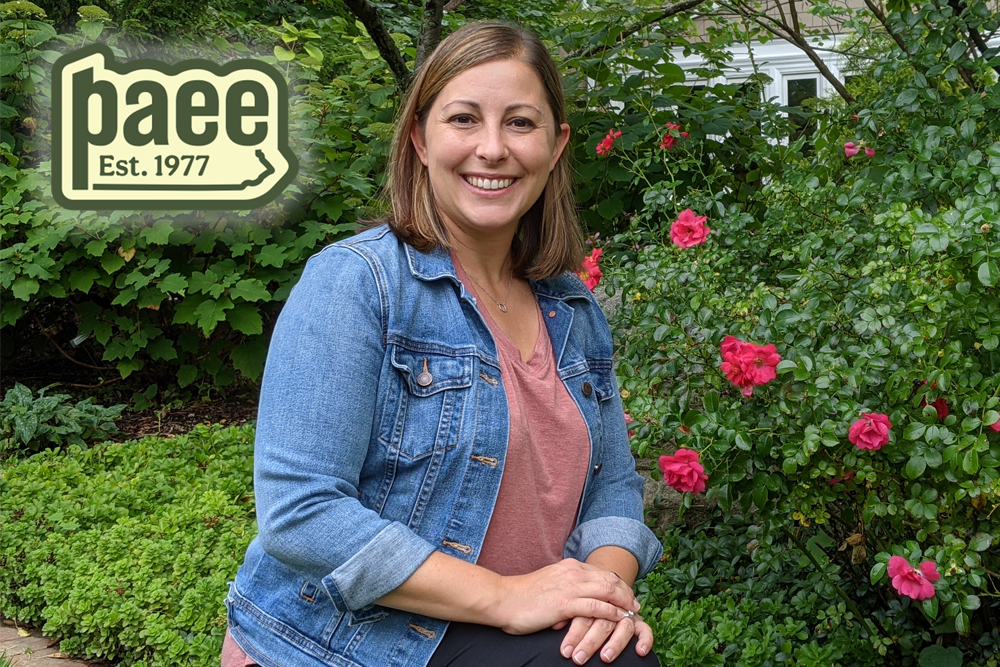 Asbury Woods is pleased to announce that Sarah Bennett, Director of Education and Community Programs, was elected as the NWPA Regional Director for Pennsylvania Association of Environmental Educators (PAEE).
PAEE's mission is to unite, support, and empower a community of Environmental Educators throughout Pennsylvania. As the NWPA Regional Director, Sarah will bring together environmental educators in Clarion, Clearfield, Crawford, Elk, Erie, Forest, Jefferson, Lawrence, McKean, Mercer, Venango and Warren counties through meetings and workshops. She will also serve on the state PAEE Board of Directors and act as liaison to the NWPA Environmental Literacy Committee through IU5.
Sarah commented on the position, "I am excited to promote environmental education throughout NWPA and to engage more fully with PAEE. I think this is a great opportunity to share what we do at Asbury Woods, as well as network with other organizations across the state. Environmental education is so important for people of all ages to understand and appreciate natural systems and how we need them."
Prior to her work at Asbury Woods, Sarah was a campaign manager at PennFuture, and was sustainability officer, department chair, and senior lecturer of Biology at Mercyhurst University. She is a lifelong resident of the Great Lakes region, earning her B.S. and M.S. in Zoology at Michigan State University before moving to Erie.
Executive Director, Jennifer Farrar, says, "It's great that Sarah is being recognized for her great education, leadership and communication skills. We are excited to have Sarah take on this role within PAEE and look forward to bringing all our organizations together and sharing what we do."