Geocaching
Modern Treasure Hunting
What is geocaching and what do I need?
Geocaching is a real-world, outdoor treasure hunting game using GPS-enabled devices. Geocaching members follow a specific set of GPS coordinates and then attempt to find the geocache container hidden at that location. All you need in order to participate is a GPS device or a GPS-enabled mobile phone and a Geocaching Membership account. The basic membership is free!
We created a small video to explain the basics of geocaching and how to get started. Click the video below for more details:
Geocaching for Beginners Virtual Visit
Where can I geocache?
Geocaching takes place all around the world. Many geocachers hide caches in locations that are meaningful to them. This could be somewhere in remembrance of a loved one or it could be somewhere special to the cache owner. These locations can be quite diverse. They may be at the park or beach, at the end of a hike, under water or in a tree stump, maybe near a local neighborhood garden. There are several on the Asbury Woods property!
When should I go geocaching?
Enjoy geocaching any season! You should read any notes the cache owner has published and ensure there are no restrictions on hours or access to the property where the cache is located. Some might be found near temporary wetlands that were hidden when the land was dry. Regardless of when you decide to go geocaching, make sure you are always using your best judgement and remember to stay safe!
Who can go geocaching?
Anyone is welcome to look for caches. Make it a solo adventure or an outing with family or friends. The treasure hunt is fun for visitors of all ages! Who doesn't enjoy adventure and exploration?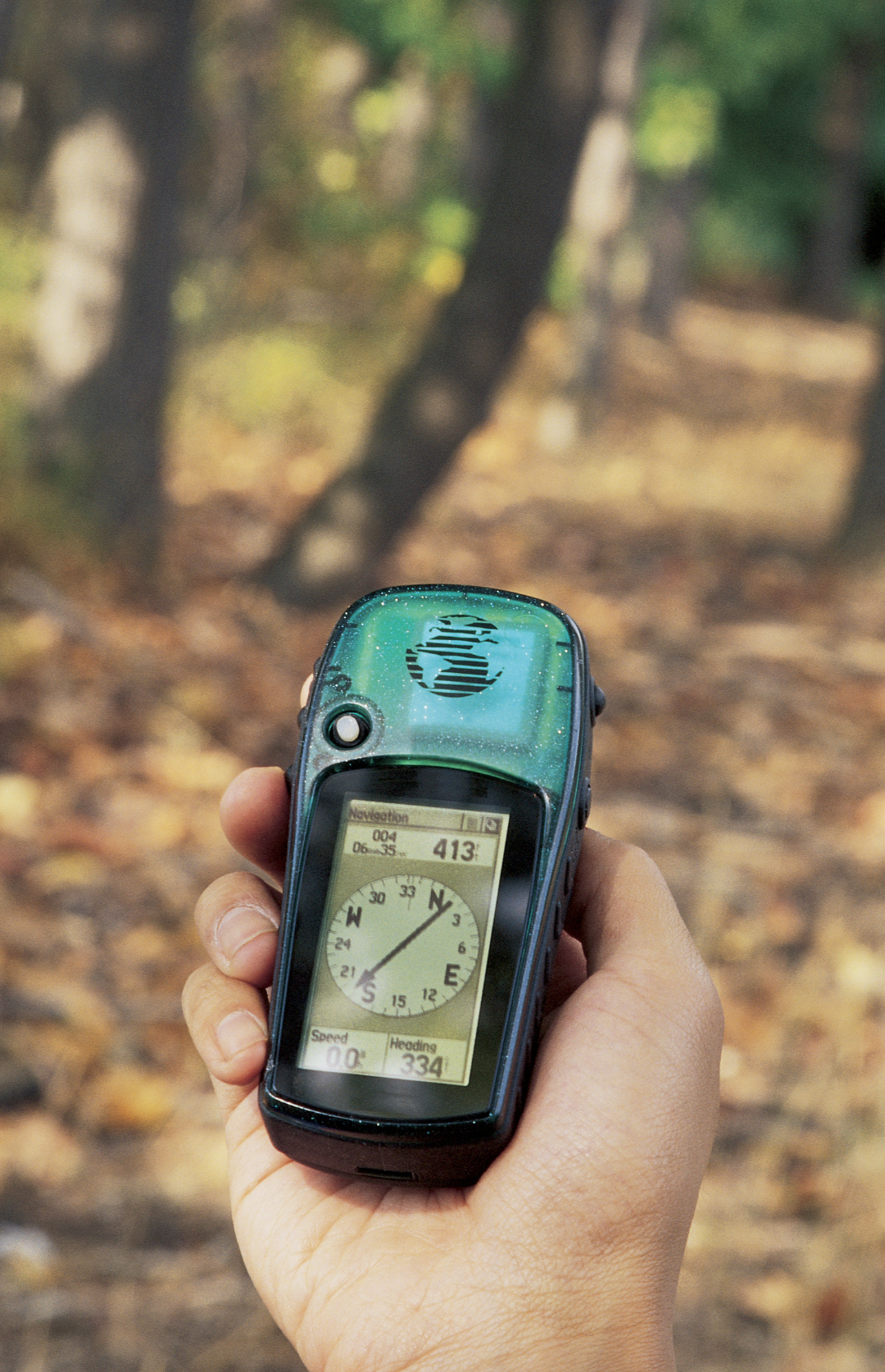 Getting Started
If you are new to geocaching, there are some things you'll want to keep in mind such as cache types, difficulty ratings, and cache sizes. For beginners, a regular or large size traditional cache with a difficulty of 1 or 2 is recommended. For more experienced geocachers, smaller caches with higher difficulties are available. You may also choose to find Earthcaches and Trackables (explained further below.) Visit the cache's information page for types of caches.
Another thing to remember is that you will need a GPS to find caches. A GPS is an electronic unit that can calculate your approximate location on Earth by using coordinates given in latitude and longitude. Downloading the Geocaching app on a mobile device might be the simplest way to get started. Using a handheld GPS unit is another way to get started. Use the GPS to navigate from location to location. Some handheld devices have their own maps, built-in electronic compasses, and voice navigations, depending on the device. To learn more about different GPS devices visit a Guide to Buying a GPS Device.
If you are using the Geocaching app, you can find the cache coordinates when you scroll down and click Waypoints on the cache information page, select the cache name and you should find the coordinates posted. You can also search for coordinates by visiting the Geocaching homepage, the Hide & Seek page, or advanced search page and manually entering the coordinates on your GPS device.