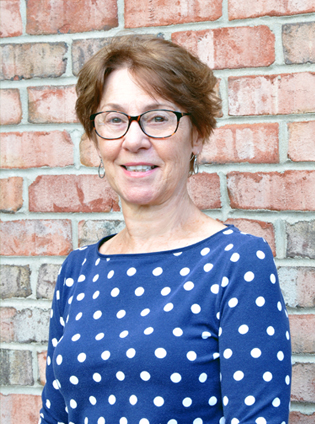 Gloria Gerbracht
Edinboro University of Pennsylvania: Retired
Gloria recently retired after a life-long teaching career topped off by 22 years as an instructor at Edinboro University. Her family is the "center of her life," and she and her husband Tom have two sons and five grandchildren. Together they have visited all 50 states, Central America, and Europe.
"My first visits to Asbury Woods were stroller walks with our two young sons" said Gloria. And once she began volunteering with the organization, she was surprised to learn the extensiveness of the Asbury Woods property and the variety of liaisons with people, groups, and organizations.
As a new board member, Gloria wants those who support or are considering supporting Asbury Woods to know that the organization is blessed with a very well managed competent team dedicated to meeting the goals of protecting and preserving our environment and providing educational opportunities for all ages.
As for something you might not know about her, Gloria shared "I kissed the Blarney Stone in Cork, Ireland after climbing 128 very narrow steps."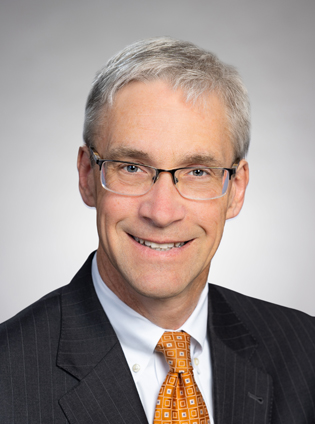 James M. Kubaney
PNC Private Bank: Senior Vice President, Senior Investment Advisor
Jim has worked at PNC Bank his entire career. Married for nearly 29 years, he and his wife have two grown children. Both avid gardeners, they enjoy growing a very unique Italian heirloom tomato to give away to family and friends. Jim is also currently writing a book.
Regarding his involvement with Asbury Woods, Jim said "my children attended many camps at Asbury Woods when they were younger, and their experiences were always wonderful." Jim also enjoys walking the trails and has a deep appreciation for the beauty of our natural world.
As a new board member, Jim wants those who support or are considering supporting Asbury Woods to know that the all of the employees and volunteers are passionate about the mission of Asbury Woods, and are dedicated to helping visitors grow in their knowledge and appreciation of our natural world.
Said Jim, "the employees and board are keenly focused on responsible stewardship of the resources that our donors entrust to us and that is why my wife and I enjoy providing our support."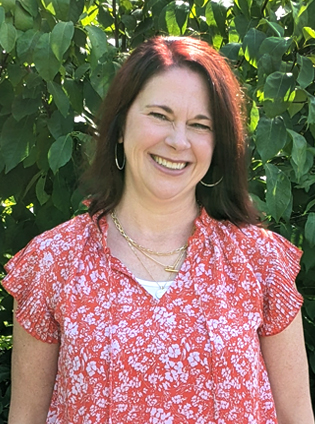 Jennifer Lyons
Erie VA Medical Center: Speech-Language Pathologist
Jennifer and her husband have been married for 22 years and have 2 children and a golden retriever who also loves Asbury Woods. She has been involved with Asbury Woods on several projects, highlighted by having served on the Wine and Dine in the Woods committee for several years prior to joining the board. In addition, her children were both committed attendees at the day camps, and her daughter continues as a very enthusiastic volunteer for the camps and other special events.
What stands out the most to Jennifer about Asbury Woods is the wide range of projects in which the organization is involved. "I have been so impressed to see how our community is impacted in so many ways- conservation efforts, community outreach, environmental education. Many more projects than one would know simply by walking through the woods and enjoying trails," she said.
And as a new board member, what would she tell someone who was thinking about supporting Asbury Woods? Simply that they will be making a true impact on the greater Erie community.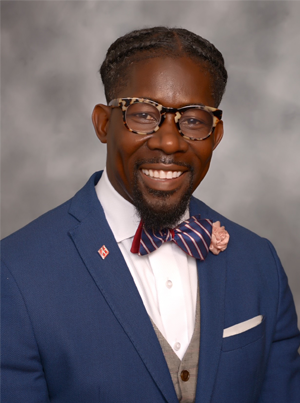 Dr. Ian A. Roberts
Millcreek Township School District: Superintendent of Schools
Dr. Roberts first fell in love with education during his tenure as a Special Education Teacher in New York City and Baltimore. Since then, his career path has brought him to many wonderful places and afforded him many opportunities to serve children. "Currently, I am blessed to say I am the Superintendent of the exemplary Millcreek Township School District."
A former Olympic athlete, today, when he is not visiting schools or connecting with community members, he enjoys running at Presque Isle and researching the history of collecting and driving American Muscle Cars.
Asbury Woods and the Millcreek Township School District have had a strong partnership for many years. "When I found out just how much Asbury Woods supports our students and teachers, as well as those in neighboring school districts, I knew it was a tremendously special place, and I wanted to be able to contribute to its mission."
As for those considering supporting Asbury Woods, Dr. Roberts would tell them that their time and contributions will impact more than a single organization. "It improves the educational experiences of thousands of children and the teachers who serve them. I wish that more people understood the tremendous value that Asbury Woods adds to our school and the broader community."