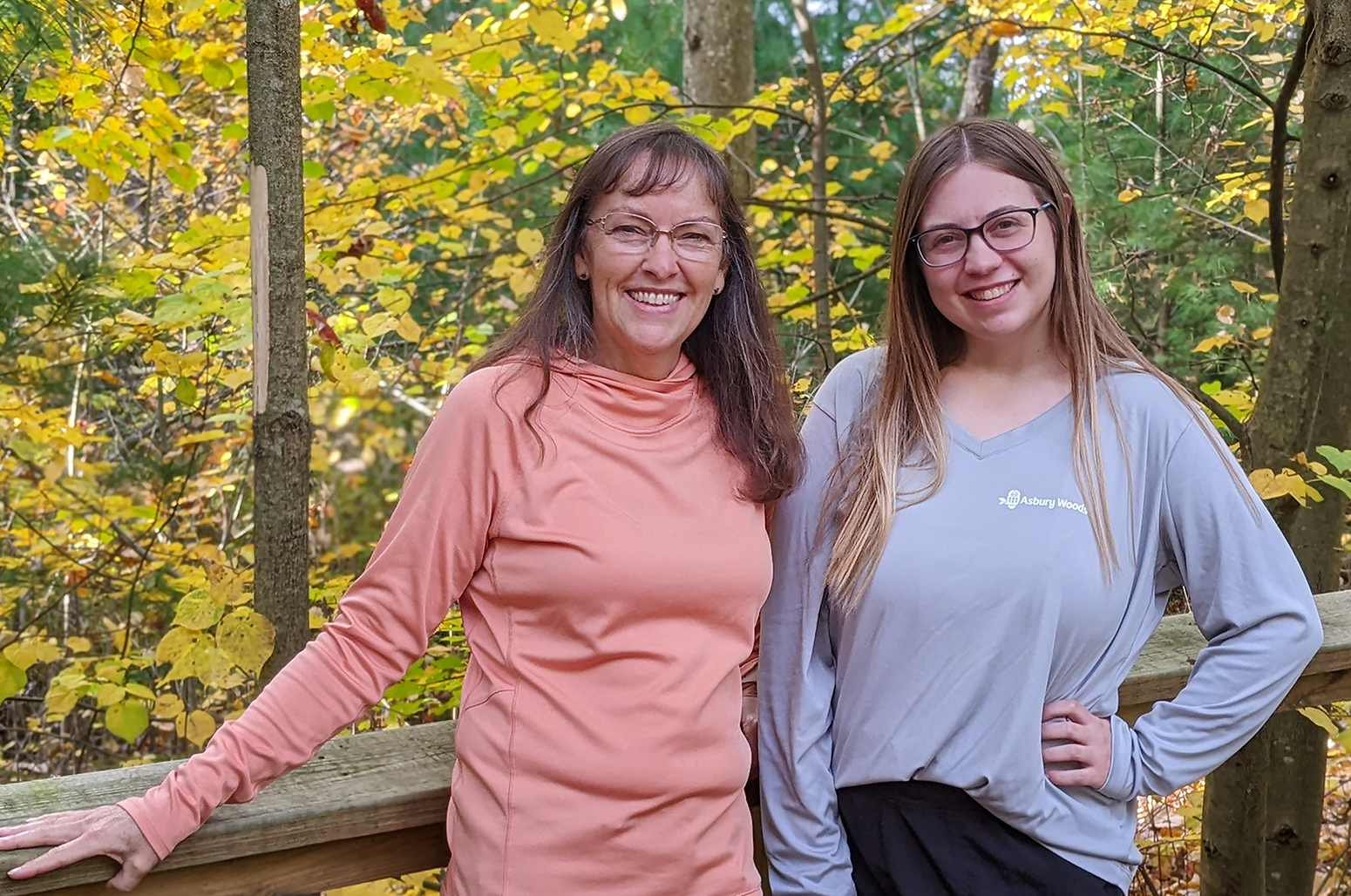 Whether you are a part of Animal Care, Buckthorn Bandits, an Education Assistant, Festival Helper, or assist in a different vital role, thank you for your continued service to Asbury Woods! Volunteers are the lifeblood of Asbury Woods, helping us to reach people of all ages with our mission of environmental education and outdoor recreation.
We wanted to share a change in staff responsibilities with you in relation to our volunteer program. Sheila Walmer, who has been the primary volunteer contact for several years, is transitioning to some new responsibilities at Asbury Woods as Office Manager. Rachel Hull, our Development Associate who has been with Asbury Woods since December 2022, will be taking on the duties of coordinating our volunteer program.
Between now and the end of the year, Sheila will be training Rachel to take on this role. Sheila has cherished her time getting to know so many of our volunteers but is also excited to take on new and different responsibilities within the organization. Rachel is greatly looking forward to working with all the dedicated volunteers at Asbury Woods. Rachel's workstation is located in the downstairs office area. Be sure to peek your head around the corner into her cubicle to say hello and introduce yourself when you are here for volunteer service. Rachel can be reached at 814-836-6181 or rhull@asburywoods.org.