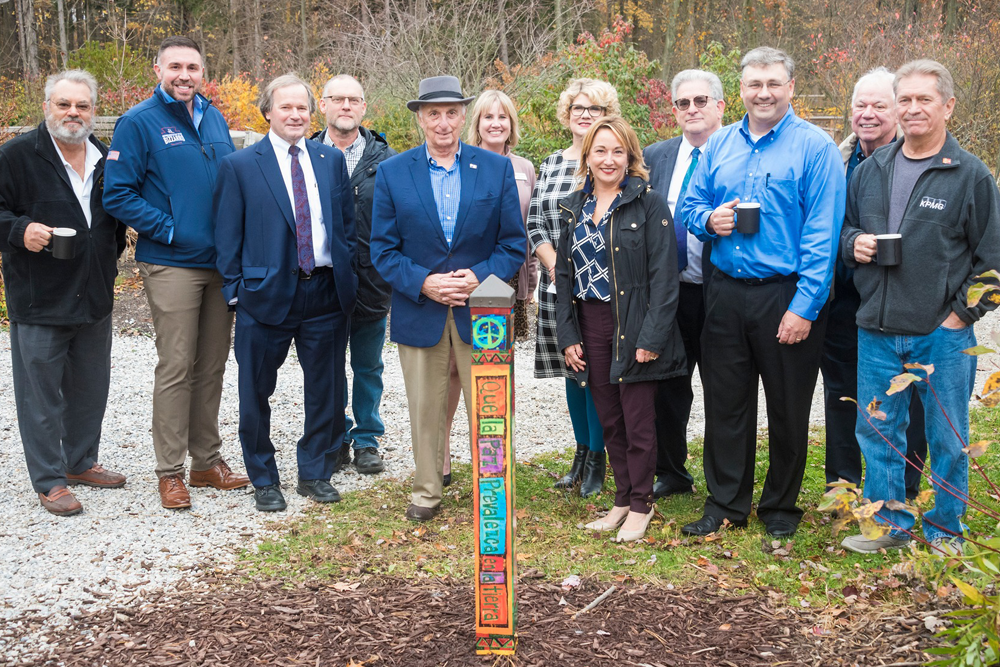 Peace Pole Celebration: November 1, 2022
Asbury Woods is happy to be a part of the Peace Pole project brought to us by the Presque Isle Rotary Club and celebrate the only peace pole in this area. A Peace Pole is an internationally recognized symbol of the hopes and dreams of the entire human family, bearing the message "May Peace Prevail on Earth" in different languages on each side. When you visit Asbury Woods, we hope that our Peace Pole will remind you to think, speak and act in the spirit of peace and harmony with people and nature.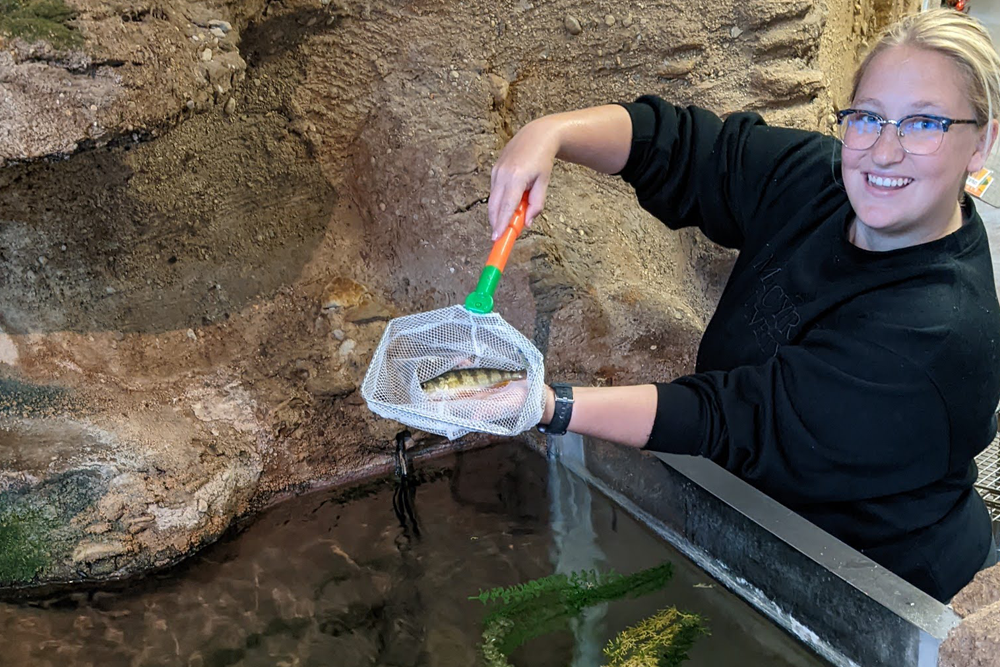 Yellow Perch: November 11, 2022

This month we partnered with the Sons of Lake Erie who gave us four yellow perch to use in our pond as part of our indoor animal exhibit. Yellow perch are a native fish in Pennsylvania found abundantly in Lake Erie. Yellow perch play a vital role in our freshwater ecosystems because they are foraging fish and a food source for many predatory fish and humans. Having yellow perch in our Nature Center exhibit will provide us with a native, popular, and crucial fish from our local waterways to use as an educational tool to promote water conservation and preserve our local fisheries.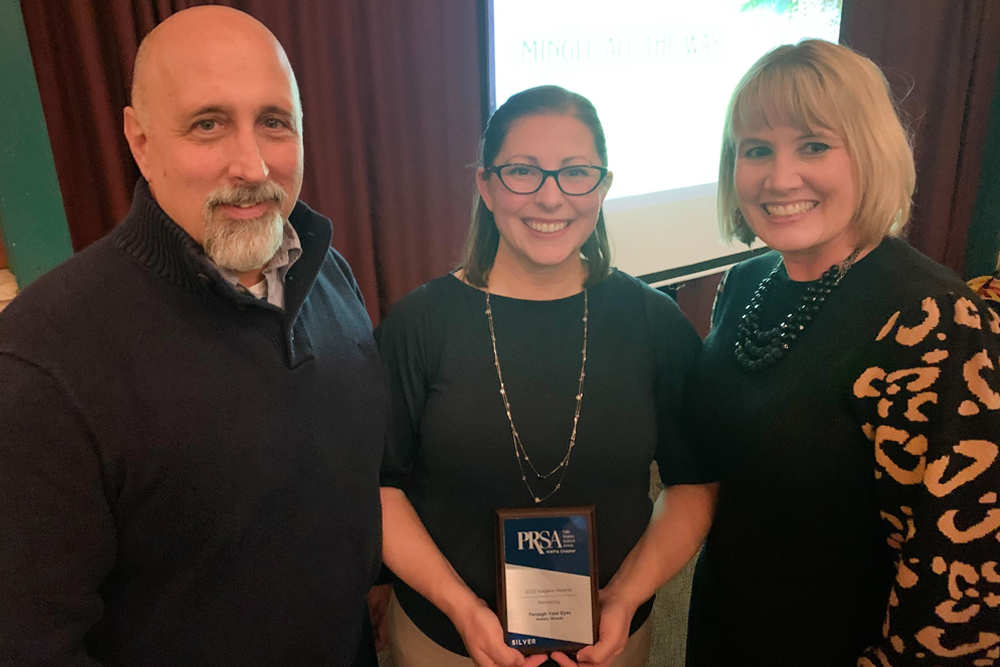 PRSA award: November 17, 2022
Asbury Woods was honored to accept a Silver Award from the local chapter of the Public Relations Society of America (PRSA NWPA Chapter). We were recognized for our summer exhibit project, Through Your Eyes, which was a photography exhibit featuring images submitted by the Erie community, showing their favorite locations, features, plants, animals, and activities at Asbury Woods. The images were showcased at Browns Farm Barn during the summer. Thanks to all people who submitted photos, the staff, the volunteers, and the community who shared in the overall appreciation for Asbury Woods and made it such a success!­