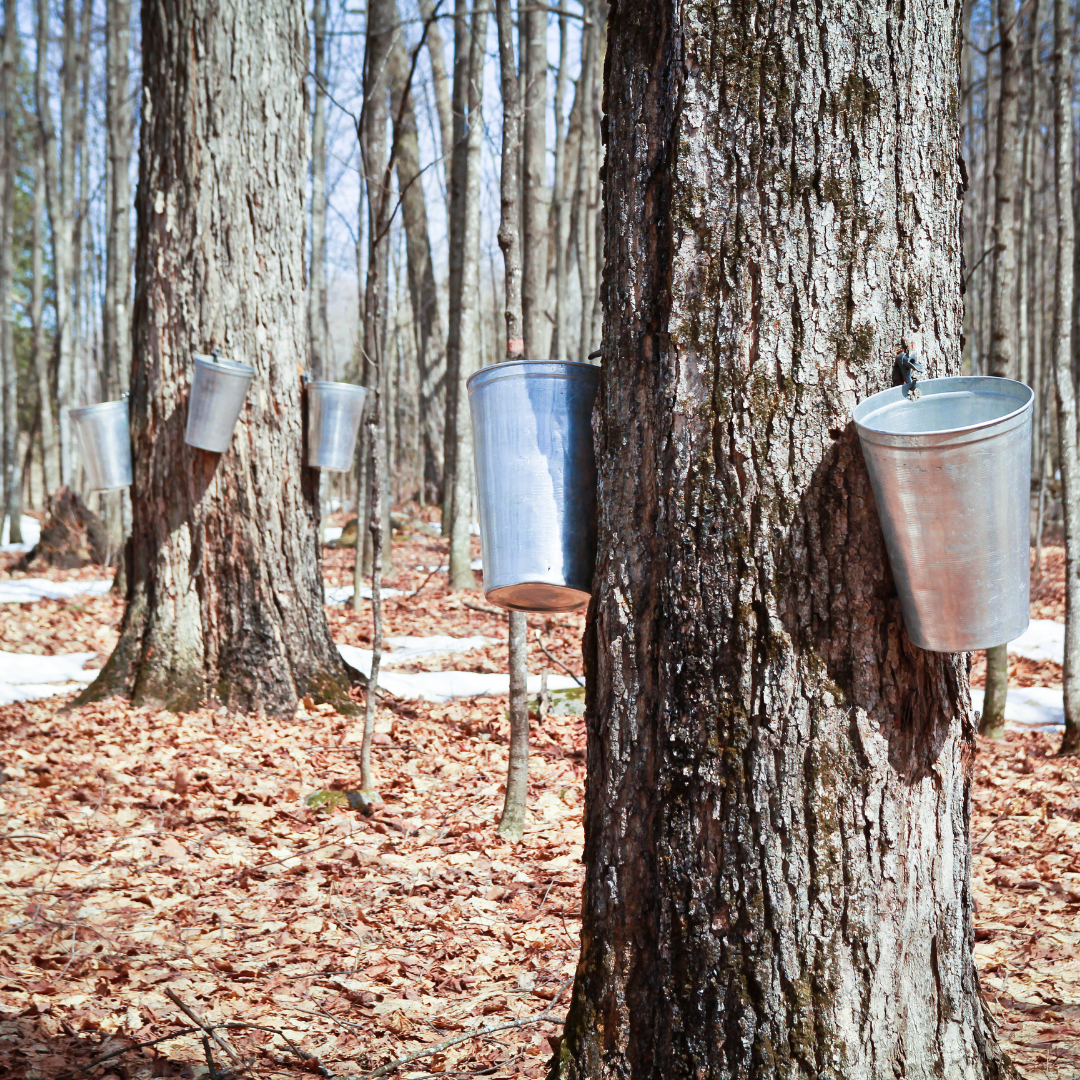 FOR IMMEDIATE RELEASE
Carissa Snarski
Development & Marketing Director
Phone: (814) 836-6179
Email: csnarski@asburywoods.org
ASBURY WOODS MAPLE FESTIVAL SCHEDULED FOR APRIL 10 - 11, 2021
(Erie, PA, March 9, 2021) – Asbury Woods will host the annual Maple Festival on Saturday, April 10 and Sunday, April 11, 2021. The Maple Festival is two days of maple-infused, family fun from 11:00 a.m. to 4:00 p.m. both days at the Andrew J. Conner Nature Center at Asbury Woods.
The Asbury Woods Maple Festival is a celebration of a heritage unique to our region. Sugar maple trees are a natural resource found only in the Great Lakes area and Asbury Woods proudly partakes in this tradition each year by tapping trees to collect and boil sap into pure maple syrup. The capstone of the tour is a visit to our working Sugar Shack where each year Asbury Woods produces maple syrup from sap collected from trees on our property. The Maple Festival is a chance to pass on those traditions to visitors with tours, demonstrations and living history activities while fostering a deeper understanding and appreciation for how nature has a practical application and impact on our lives.
Asbury Woods Maple Festival safety details:
Due to COVID-19 restrictions on indoor gatherings and food preparation, we will not be offering pancakes this year, but will offer visitors a sample of sweet maple candy. Several vendors will be on-site to tempt your taste buds with all manner of maple products.
We are restricting attendance numbers by requiring pre-registration for each tour. Tours are approximately 75 minutes long and are geared towards all age levels. Tours are limited to 20 people per tour and will start every 15 minutes between the hours of 11:15 a.m. - 3:00 p.m.
"Sugar maple trees are a natural resource unique to the Great Lakes region. This event is a way Asbury Woods can share our natural resources with the community," says Jennifer Farrar, Executive Director. "People often notice tapped trees, buckets and sap lines strung on trees as they travel throughout our region in late winter, but not everyone has trees on their property to experience maple syrup production for home and family use first-hand. We're thrilled to share our trees, sap and knowledge so people can understand and experience all our region has to offer."
Asbury Woods Maple Festival tickets are available online at www.asburywoods.org.
Admission is $5 per person. Children three years and younger are free.
More details about the Asbury Woods Maple Festival can be found here.
The Asbury Woods Maple Festival is proudly sponsored by: J. Thomas Tree Service
ABOUT ASBURY WOODS
The mission of Asbury Woods is to inspire a greater connection to the natural world by protecting, managing, and interpreting our property; providing outdoor recreational opportunities; and offering environmental education experiences.
Asbury Woods achieves this mission through a diverse array of educational, environmental and recreational programming for schools, community groups, families and individuals of all ages. In addition, Asbury Woods manages and maintains 205 acres of preserved property which includes native species, old-growth forests, landscaped gardens, wetlands, boardwalk trails and dirt trails.
The Andrew J. Conner Nature Center at Asbury Woods is the cornerstone of the educational programming, providing animal exhibits, and free public access. The Brown's Farm Barn located on Sterrettania Road provides additional programming space for summer camps, school visits and community programs. The Greenway Trail at Asbury Woods consists of adjacent tracts of land which provides a network of trails connecting Browns Farm and the Nature Center. The Greenway Trail provides ample recreational opportunities for hiking, running, biking, skiing, snowshoeing and wading in Walnut Creek. Trail users will find peaceful spots to rest and relax to take in the serene vistas.
Asbury Woods is an independent, non-profit organization whose mission is made possible by funding from program and service fees, grants, special events and generous donations from members and patrons. Annually, Asbury Woods positively impacts thousands of people who use the trails, attend festivals or participate education and community outreach programs.
###