Looking Forward - Fall Events & School Programs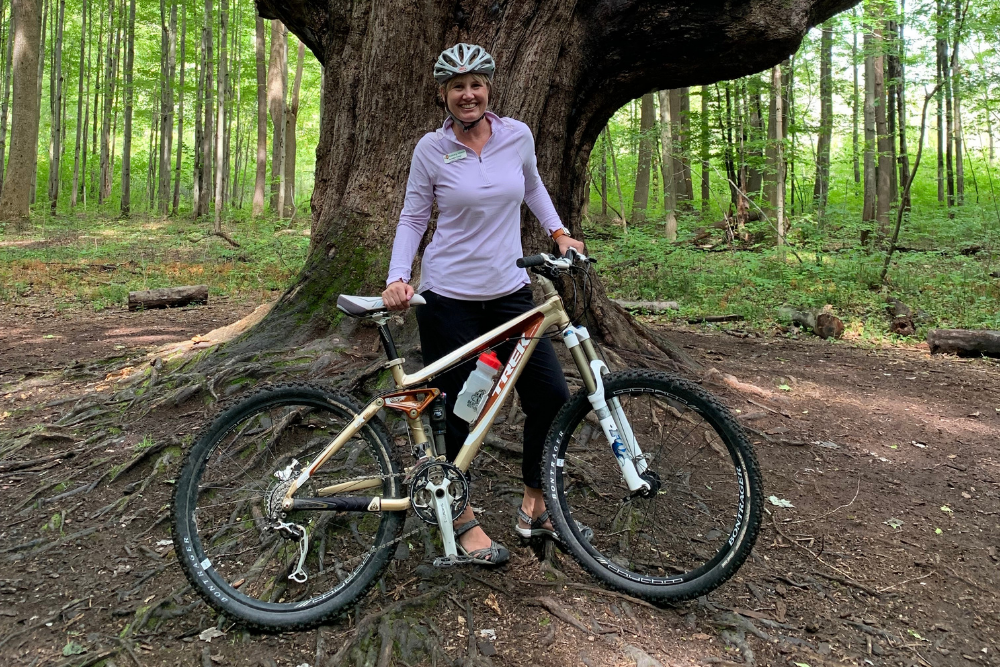 The seasons change, but our mission remains the same, to inspire a greater connection to nature! All summer long the Nature Center, Browns Farm and the trails were buzzing with the activities of summer camps, individuals and groups hiking, visits to the creek and an array of programs for all ages. I had the pleasure to once again help lead two weeks of our Trail Blazers camp for middle-schoolers where they spend the week exploring the trails by foot and by bike. It's a joy to guide them as they tackle new experiences and to see the friendships form throughout the week.
As we transition to Fall we couldn't be more thrilled at the prospect of school students filling our building and the Woods again after the pandemic forced us to provide lessons virtually last school year. Hands-on, experiential learning is a crucial factor in helping students to understand the world around them and we are ready to welcome them back for enriching nature-based STEM experiences.
We also have several of our long-held traditions at Asbury Woods to look forward to in the months to come including Hive to Honey, Scary Creature Feature and Winter Wonderland. After the incredible response last year to Winter Wonderland being a free, month-long event, we are excited to continue with that format. We're able to do this thanks to the generous donations of several sponsors who believe in helping us provide access to Asbury Woods for all members of the community. This year visitors to Winter Wonderland will be able to also visit the Nature Center where they will find a special holiday gift shop and the always popular exhibit animals.
Finally, don't forget to keep Pumping for Charity! The Country Fair Cares program continues through October 31 at designated gas pumps across Erie County. The two cents per gallon that is donated to the five charities, including Asbury Woods, adds up to make a big difference.
My heartfelt appreciation to everyone who supports Asbury Woods through visits, donations, volunteerism and program attendance. We couldn't do it without you!
With Gratitude,

Jennifer