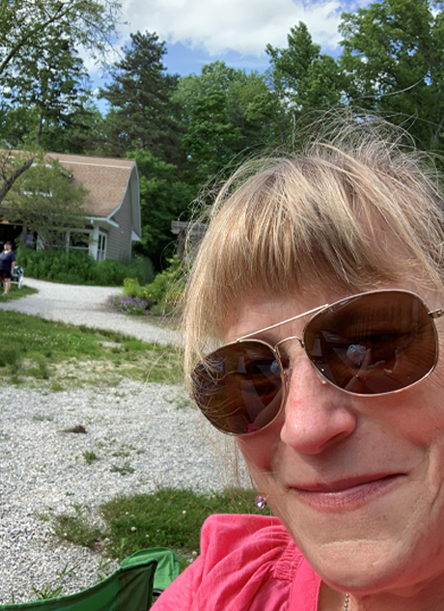 Connecting Friends To Nature
Nature has given me a greater sense of compassion, love, and appreciation for friends, family, and all animals. Being in the woods gives me peace and makes me want to be a better person. The beauty in nature simply takes my breath away. I'm so grateful to have been to so many beautiful places, and it's so incredible that we have beautiful surroundings right in our hometown.
I'm always finding new ways to experience nature, and I love to invite my friends. It's so much fun when we can all get together! We have taken classes, attended Monday Music in the Woods, hiked, picnicked, and laughed. Each of my friends has different knowledge about the woods and nature, and we learn from each other while exploring.
This past year, we've needed to be a little creative with our adventures because of the quarantine. So many friends of mine, two, in particular, were very hearty this winter. Billy and John were my constant companions. Because we needed to be together, several of us hiked in the snow, then pulled up chairs and ate our packed lunches in the parking lot. It was so simple, yet it gave my dear friends and me our much-needed and appreciated the time together. I learned to snowshoe and made a grapevine wreath. I also realized that Erie really is year-round, and if it's cold outside, put on that extra pair of socks and an extra sweatshirt and go to the woods. I especially loved the Owl Prowl because it got us outside in the dark, and I love to listen to the quiet on a beautiful winter night.
I appreciate how lucky we are to have Asbury Woods and the property preserved. I love all the learning experiences and fellowship. No matter the season, there is always something going on. Asbury Woods is a tiny piece of a miracle to me.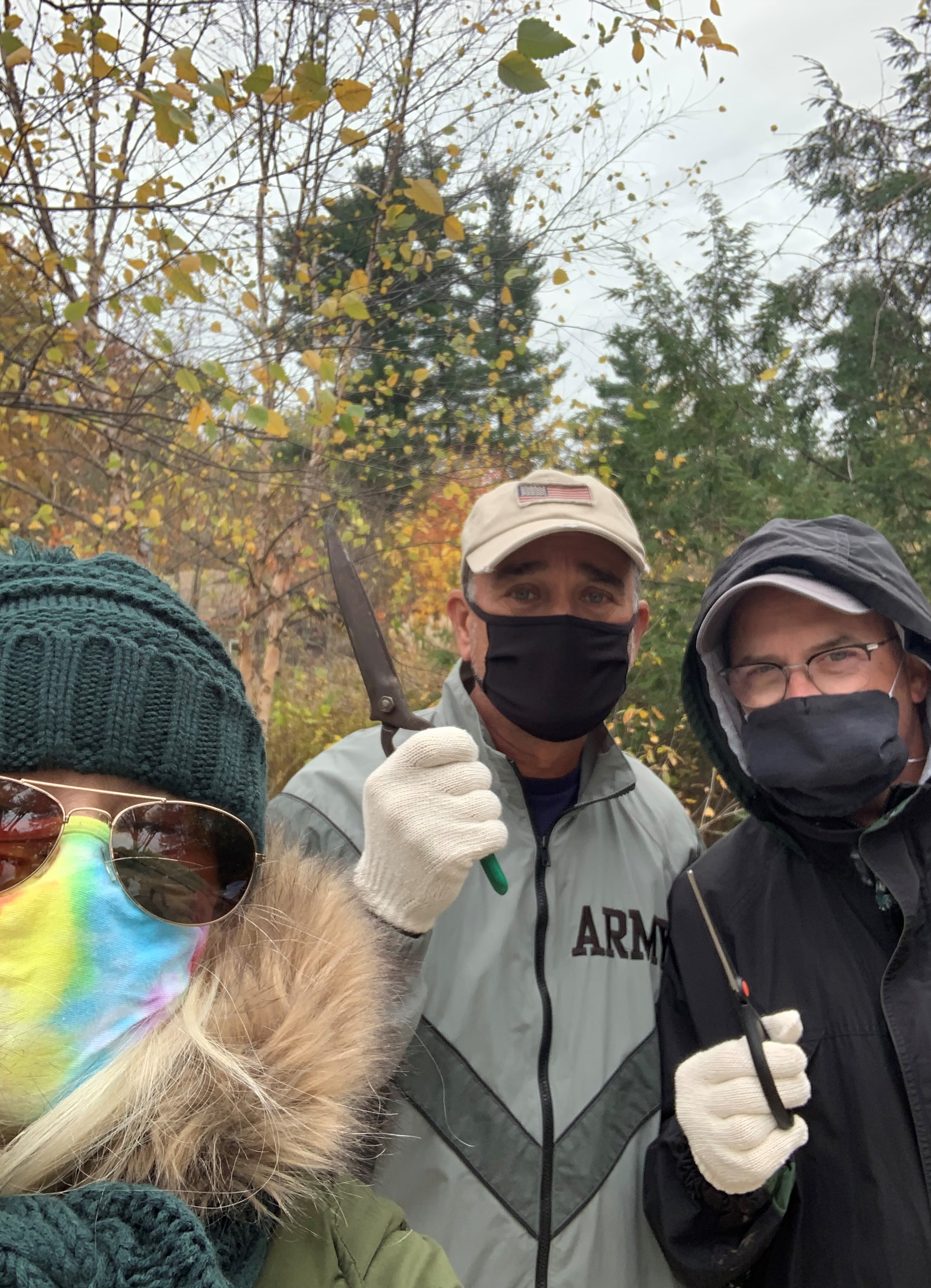 Karen and friends taking the grapevine wreath class at Asbury Woods.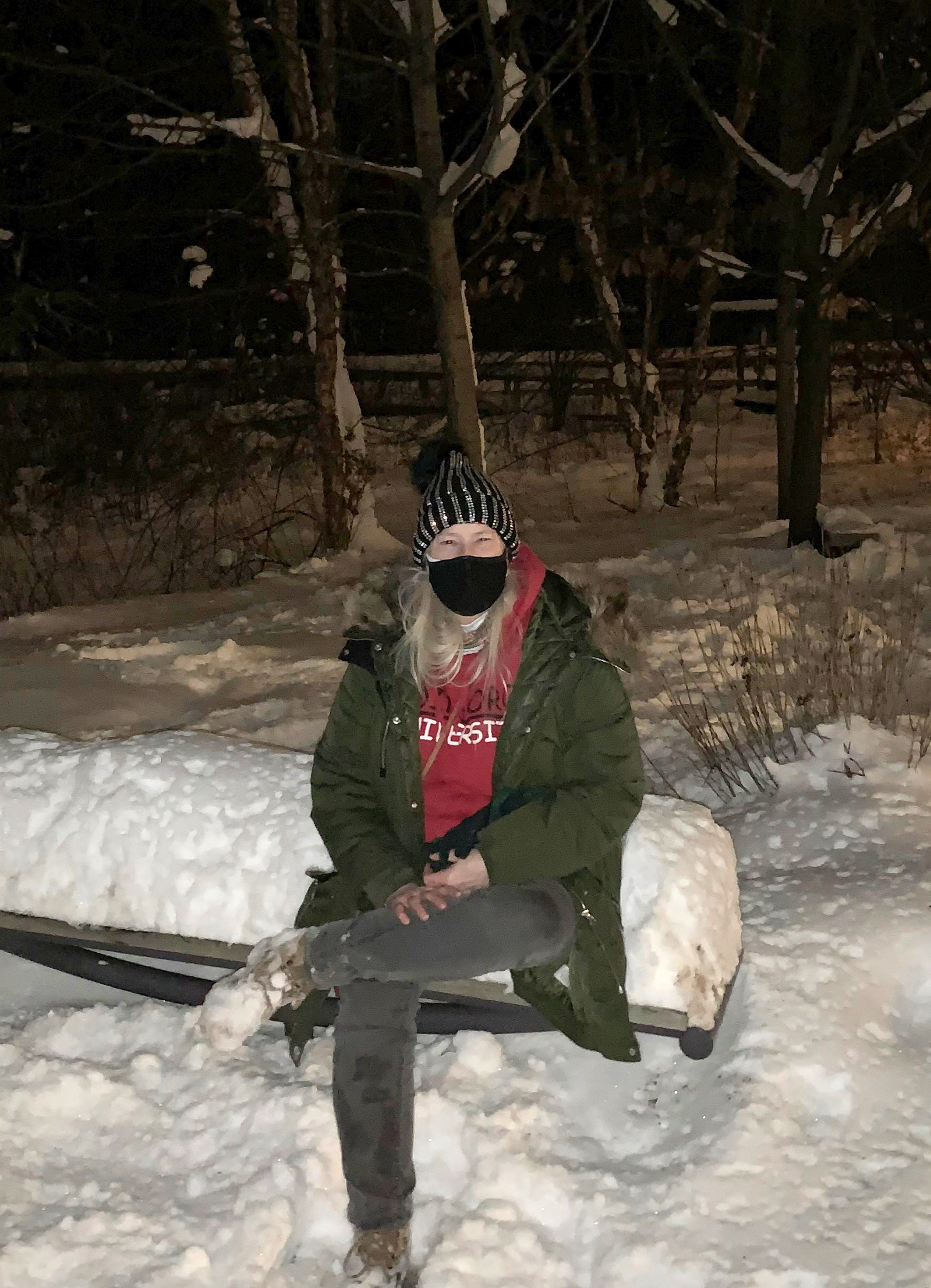 Karen hiking in the snow, after trying snow shoeing for the first time!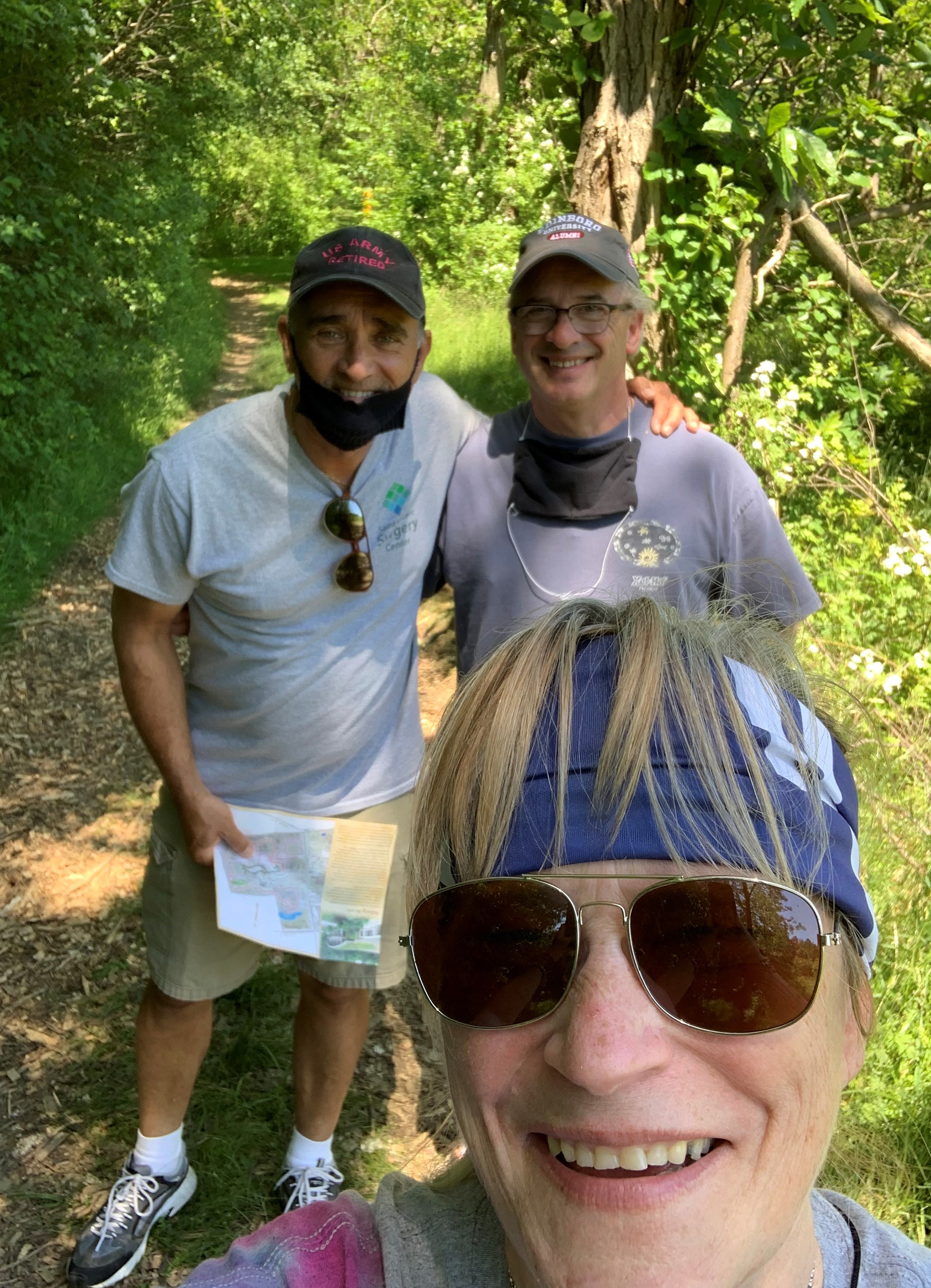 Karen and friends, Billy and John, enjoying the trails in the Spring.