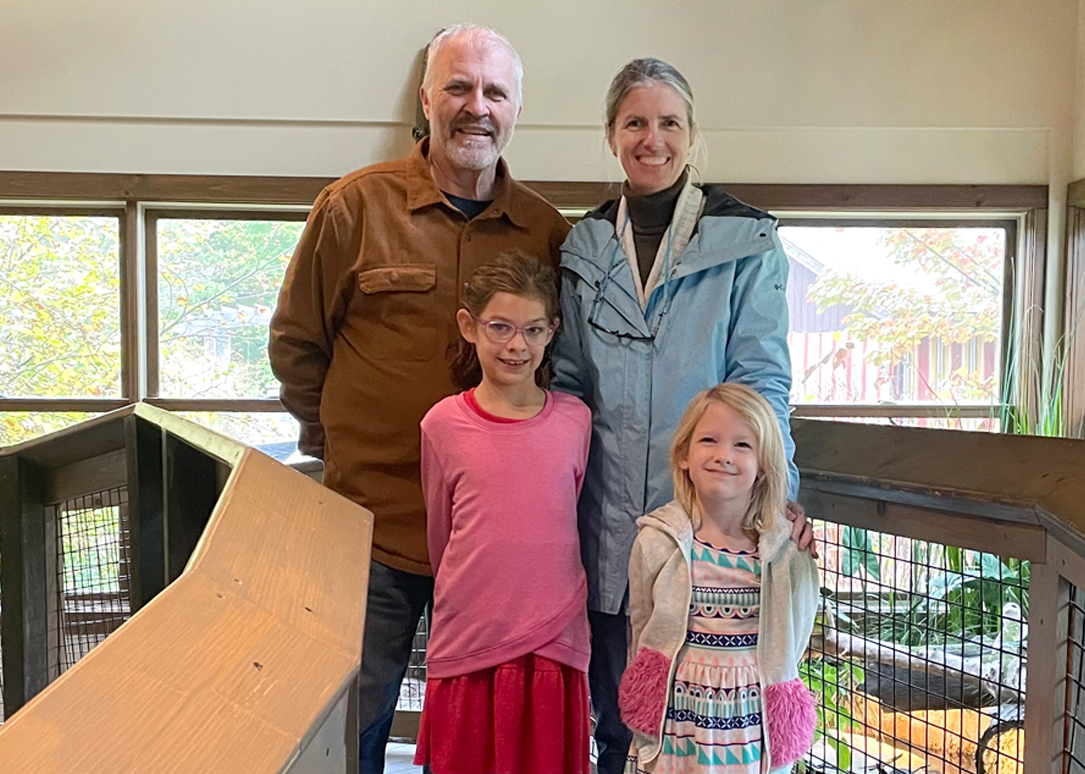 Dave and Betsy are monthly donors who have a long history with Asbury Woods, from spending time on the trails with their children and sending them to summer camp, to now introducing their love of nature and the outdoors to their grandchildren.
"We feel nature is important because everything in this world is interconnected and what better way to experience this than by being outdoors. Also, as we navigate a world with a pandemic, it gives us a safe environment to take our family to help them learn about our world. We feel this is a good way to be connected to our common home, the Earth.
Each time we see a new animal, a new bug, the leaves change, the leaves bud, we love the curiosity we see in the kids. When I take our 2-year-old grandson, Joshua, walking on the boardwalk, I often point out new things. He is little, so I bend down to see on his level and now, as he discovers new things, he pulls me down to experience them at his eye level.
We hope our grandchildren will take away the beauty, majesty and wonder of our world. We want them to feel comfortable outdoors and hopefully this will develop into a lifelong love of being outdoors and taking part in outdoor activities and learning opportunities," says Betsy Wiest.
We're thankful for donors like Dave and Betsy who share our mission to inspire a greater connection to the natural world with future generations, like their grandchildren. Their monthly donations help us maintain the trails and keep the Nature Center free and open to the public year-round.
If you would like to join our sustainer program and give monthly, please choose the monthly donation option through our website: www.asburywoods.org/donate