Asbury Woods is pleased to announce the addition of two new board members to the Board of Directors.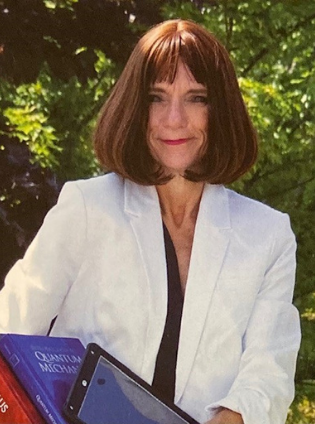 Darcie Moseley
Darcie has been an educator for 28 years. She began her educational career at the elementary level and moved to secondary education. From there, she went into administration serving as an Assistant Principal, Principal, and is currently the Assistant Superintendent of Millcreek School District.
"My favorite memories are both personal and professional. As a mom, it is the various trips, walks, camps, and more, that my children participated in at Asbury Woods over the years. Watching their eyes light up each time we turned into the parking lot and hearing their adventures, has left a lasting impression on my heart. And as an educator, I have enjoyed the field trips that our students participate in annually. Again, for me, it is about the experiential learning that occurs as a result of all interactions our students, families, and community have while at Asbury Woods.
Darcie is most excited about serving our community through her work as a Board member and is looking forward to learning and serving alongside the amazing staff, volunteers, and other Board members. She hopes to help the Board continue to grow the financial and human resource support for Asbury Woods in order to maintain and expand programming and its overall community reach.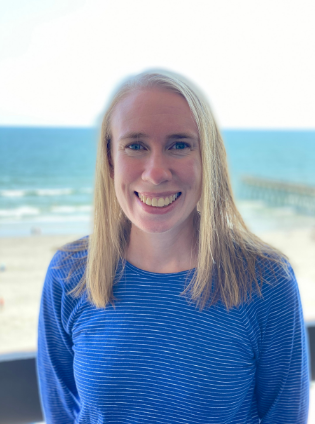 Becca Turner
Rebecca Turner is an environmental science teacher at Fairview High School for the past 13 years and has coached the swim team for the past 16 years.
"My first experience with Asbury Woods was when I was in kindergarten. We got to come out to the property, walk along the boardwalk that was there at the time, and learn about the different organisms. I remember that the turtles in the pond were my favorite. More recently, I brought my nieces and nephews out for a day. We did the insect safari and the kids explored the trails and the Nature Center. They were really fascinated by the observation beehive exhibit. Being able to pass on my love of nature by bringing my family here was a special experience."
Becca is most excited about giving back to an organization that supports nature and nature education within the community and hopes to offer guidance through her role on Board of Directors to develop programming for teens.